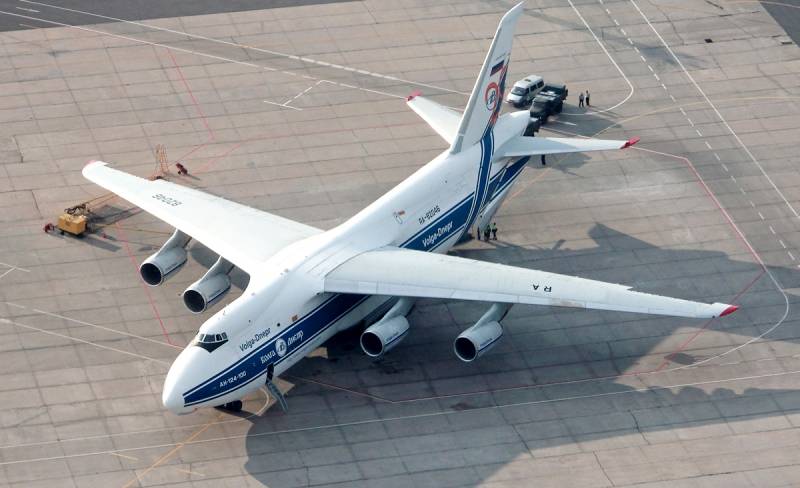 More than 124 billion rubles will be spent on developing a technical project for the "updated" An-100-1 transporter. This is evidenced by the materials of the SPARK-marketing system.
In total, for 2019 "Aviation Complex named after SV Ilyushin "concluded about 15 contracts for the implementation of the components of the ROC to create an updated transporter. The cost of the main one, concluded with EMZ them. Myasishchev and providing for the development of the technical project An-124-100M before the end of 2020, is 830 million rubles.
Based on the data specified in the terms of reference, indicators such as weight, size, speed and altitude of the modernized Ruslan will remain the same. But the life of the aircraft will be increased to 50-60 years.
An-124-100M will be equipped with the latest onboard REO. In addition, the aircraft will receive an airborne defense system to protect against MANPADS, radar and optical-electronic homing missiles. Modernization will also undergo: power supply system, airborne transport, oxygen, domestic and lighting equipment. The new transporter will replace all outdated equipment of foreign manufacture, with the exception of the Ukrainian power plant D-18T.
In 2018, it was reported that a total of 3,5 billion rubles will be spent on the conversion of Ruslan and the conduct of all necessary tests. Work on the modernization of the transporter was planned to be completed by 2022.
At the same time, the Ukrainian Antonov Design Bureau emphasizes that it is their bureau that owns all the copyrights for the aircraft, and also insist that the Russian side should use a different name for its modernized aircraft.