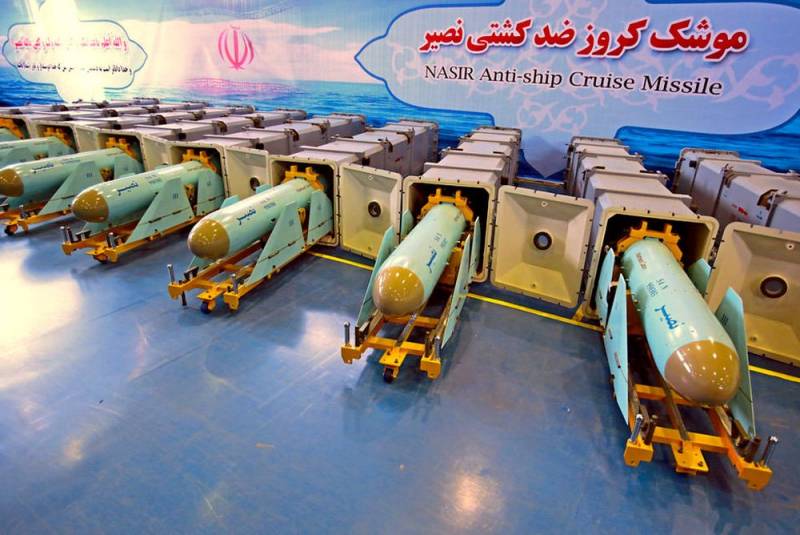 January 8, 2020 at 1:30 local time (coincides with Moscow time.) Iran launched a ballistic and cruise missile strike at US military facilities in Iraq. Ain al-Assad air base and an airfield near the city of Erbil were attacked. The responsibility for this was assumed by the Islamic Revolutionary Guard Corps (IRGC), which had already warned Washington "of more crushing responses in the event of any attack."
During a successful operation called "The Martyr of Suleimani," the brave warriors of the IRGC Air Force defeated an American terrorist and inflicted an air strike on the US base Ain al-Assad
- said in a statement by the IRGC of Iran.
They have already confirmed from the Pentagon that Tehran fired more than ten missiles at US military facilities in Iraq. This was stated by the assistant to the head of the public relations department Jonathan Hoffman.
It is clear that these missiles were fired from Iran and aimed at at least two Iraqi military bases, which host US military and coalition personnel in Assad and Erbil
said Hoffman.
Hoffman clarified that the US military at the bases were in advance
notified
about the impending attack by the Iranians. He stressed that Washington will take all necessary measures to protect personnel, as well as US allies in the region. According to preliminary data, there are no casualties among Americans. The damage is calculated and consultations of representatives of the USA and Iraq "at the highest level" are held. By the way, US President Donald Trump has already stated that "everything is in order."
In turn, the Iranian television channel Press TV claims that as a result of the retaliation operation, 80 people were killed at American facilities in Iraq. At the same time, the head of the Iranian Foreign Ministry, Javad Zarif, wrote on his Twitter account that Iran took proportional measures for self-defense under Article 51 of the UN Charter, according to which, members of the organization are not limited in the right to individual self-defense in case of attack. He added that Iran does not seek escalation or war, but will defend itself against any aggression.