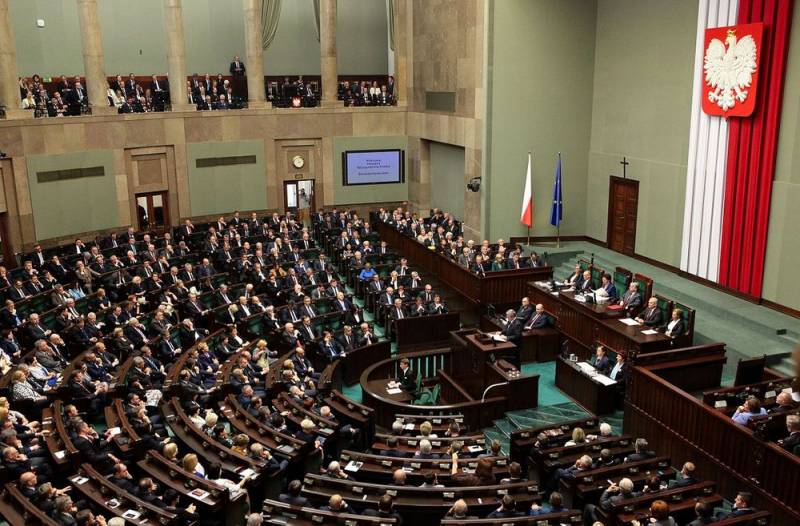 The definition of "bastard and anti-Semitic pig", given by Vladimir Putin to the Polish ambassador to Nazi Germany, Jozef Lipsky, as well as the disclosure of the role of Warsaw in pre-war Europe, caused hysteria in the Sejm.
The vice-speaker of the Polish parliament, Malgožata Kidava Blonska, wrote on her Twitter page about legislative intentions of parliamentarians to prohibit Russia from interpreting history "from its point of view".
According to her, the bill, "aimed at curbing Russia's alleged attempt to revise history and slander Poland," will be considered at the next meeting of the Polish Sejm.
For the fight against lies about Poland and history to bear fruit, it must be waged constantly and persistently
- added the vice speaker.
The reason for this "burning" of the Polish parliamentarians lies on the surface: the Russian president will come to Israel at the World Holocaust Forum, which is scheduled for January 23, 2020 in the Yad Vashem memorial complex.
It is expected that along with Israeli President Vladimir Putin will be the main speaker at this event.
Actually, the reluctance to hear the unpleasant truth about the ties of the Polish leadership with the Nazis and the support of their cannibalistic
policy
in relation to Jews, has already led to the fact that Polish President Andrzej Duda has already refused a trip to the forum in Yad Vashem.
In this light, the reproaches of Warsaw against Kiev regarding the celebration of the Ukrainian nationalist Bandera look hypocrisy.