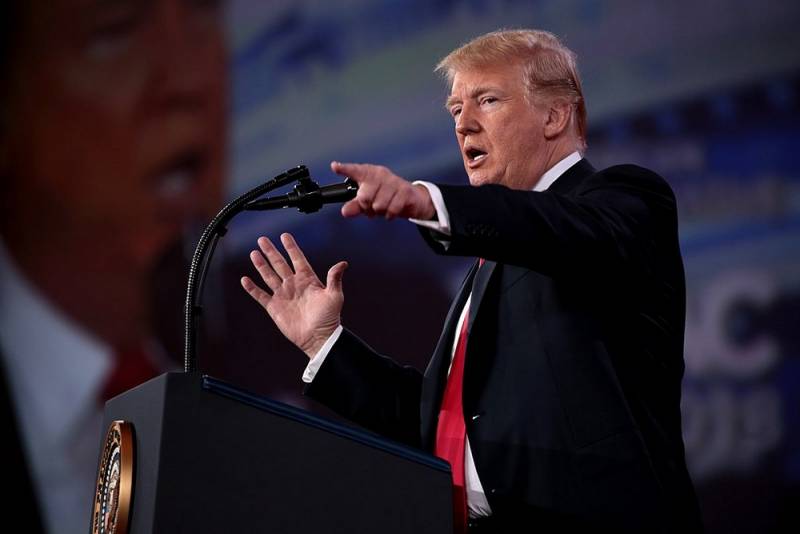 Having committed the assassination of General Kassem Suleimani, commander of the special forces unit of the Iranian Al-Quds Islamic Revolutionary Guard Corps, the United States has not stopped and continues to tense the situation in the Middle East.
On his Twitter page, US President Donald Trump wrote a message in which, in the event of any action by Tehran against the US military, he promised to strike at 52 targets in Iran, including those that "are very significant and important for Iran and Iranian culture ".
As follows from the record of the head of the White House, the number 52 symbolizes the number of American hostages captured in Iran in November 1979.
The fact that Trump's words are not an empty threat is evidenced by the begun transfer of American units to the Middle East.
In particular, the Bataan landing ship and the 26th Marine Expeditionary Battalion were sent to the region, and it is also planned to deploy 4 soldiers from the 82nd Airborne Division to Kuwait.
Threatening to attack Iran's cultural and historical sites, Donald Trump put the United States on a par with the Islamic State *, which made the destruction of historical values ​​part of his
policy
and the Taliban *, which blew up ancient monuments in Afghanistan.
It should be noted that a public statement of such intentions is something new in the foreign policy of a country that positions itself as a source of democracy and freedom.
* -terrorist organization banned in Russia.