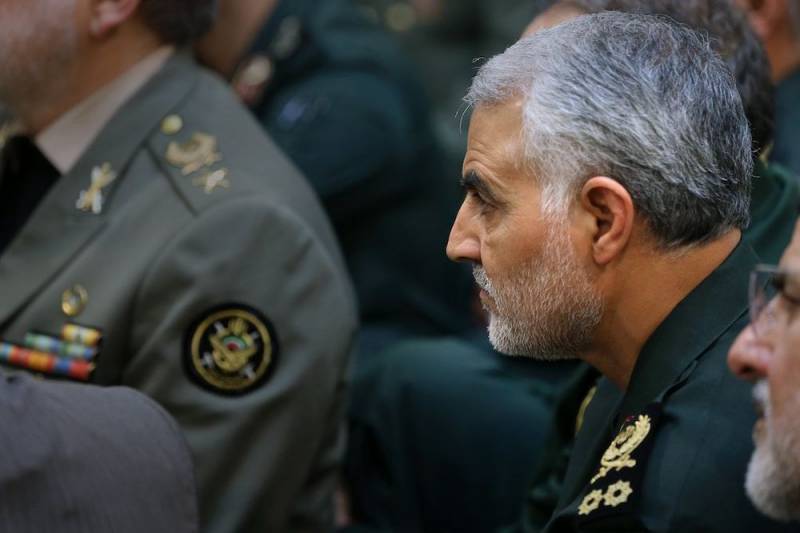 We recently reported how the Pentagon
reported
about the murder in Iraq, with the help of a missile "defensive strike", the commander of the special unit "Quds" ("Cods") of the Islamic Revolutionary Guards Corps (IRGC) of Iran, Major General Kassem Suleimani and like in Tehran
promised
avenge this. Now the reaction of Russia, China and Syria to the incident has become known.
So, the Russian Foreign Ministry, expressing "sincere condolences to the Iranian people," officially declares that Moscow considers the assassination of the general an "adventurous step" aimed at increasing tension in the region. The Foreign Ministry notes that Suleymani "devotedly served the cause of protecting Iran's national interests."
At the same time, Chinese Foreign Ministry spokesman Geng Shuang, commenting on what happened, said at a briefing that Beijing has consistently opposed the use of military force in international relations. The Chinese diplomat said that Beijing continues to closely monitor this incident and the development of the situation in the region as a whole.
As for the reaction of official Damascus, he "strongly condemns the US criminal aggression" (the assassination of an Iranian general in Baghdad). This is stated in a widespread statement by the Foreign Ministry of Syria.
We remind you that Baghdad's reaction to this "egregious" manifestation of "democracy" is also known. For example, Iraqi Acting Prime Minister Adel Abdel Mahdi regards the US missile strike at Baghdad's international airport as an act of aggression against his country.