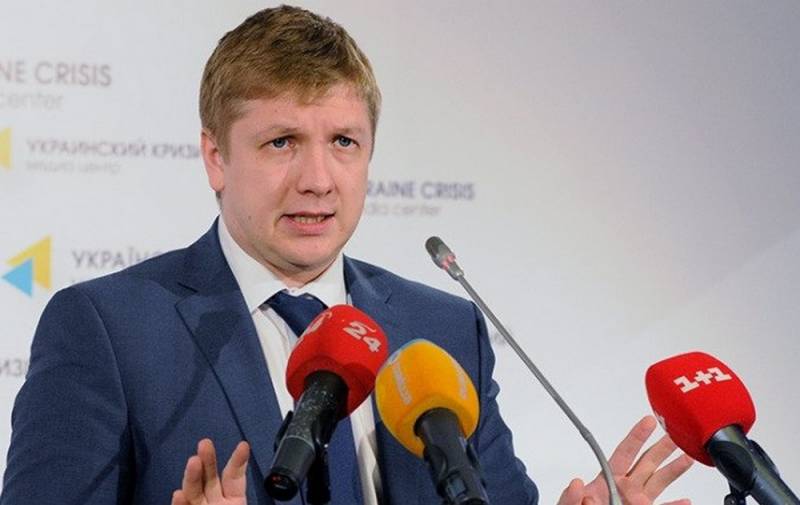 The signing of a new five-year transit contract with Russia did not become a reason for the joy of the head of the Ukrainian Naftogaz Andrey Kobolev.
During a briefing in Kiev, he said that the Ukrainian company was not enthusiastic about signing the contract, as Naftogaz had to act as a "buffer" between Russia and Ukraine.
Kobolev explained that the inconsistency of Ukrainian laws on gas transportation led to the fact that instead of Gazprom, Naftogaz had to take all the risks that could arise as a result.
For us, these risks are common. We are not happy with this option, but it is an element of compromise
- explained the head of Naftogaz.
It is worth noting that after all the upheavals with lawsuits in international arbitrations by the Ukrainian Naftogaz, it would be surprising if Gazprom agreed to take these risks.
Moreover, we can assume that Kobolev's dissatisfaction is caused not so much by the role of Naftogaz in the new contract, but by the fact that by abandoning lawsuits against Gazprom, the leadership of the Ukrainian company will not receive those multimillion-dollar bonuses, which it received before.
Be that as it may, Kobolev and Vitrenko will now have to exist in a new reality, and hope that Europeans will not have a reason to appeal to international arbitration with a lawsuit against Naftogaz.