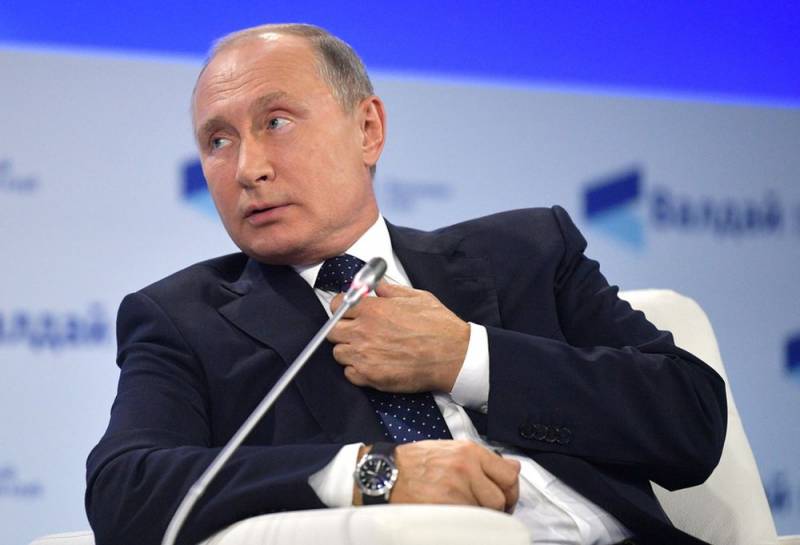 Warsaw now resembles an anti-Russian hive overexcited by a "hybrid attack". Recently we
Reported
as the Prime Minister of Poland Mateusz Moravecki decided to tell Russian President Vladimir Putin "about the alliance of Hitler and Stalin." The former head of the Polish Ministry of Defense, Anthony Macherevich, a well-known Russophobe "patriot" anti-adviser who made a fortune to campaign in favor of NATO, or rather, lobbying for the interests of Western corporations, did not sit still. On December 30, 2019, he accused Putin of "
political
aggression "and the desire to destroy the" Polish-American alliance ".
Recent statements by President Putin are political aggression against the Polish state and are another omen of actions aimed at destroying the current political order in Europe, in particular the Polish-American alliance and the Central European Union "Three Seaside"
- considers Macherevich.
Macherevich is known for his high-profile statements, moreover, directed not only against Russia, but also Germany. For example, he once declared that Moscow already has plans in the 21st century to implement "the construction of a new Europe on the basis of the Russian-German alliance." In addition, Macherevich said that Russia was discussing with the former head of the Polish government, Donald Tusk, the possibility of "dividing Ukraine."
It should be recalled that from December 1, 2014 to November 30, 2019 Tusk was the chairman of the European Council (the highest political organ of the European Union). Now Tusk is the chairman of the European People's Party, the largest transnational party of the European Union.
It should be added that the aggravation of "feelings for Russia" happened in Warsaw after the Russian leader Vladimir Putin, at the expanded collegium of the Ministry of Defense, called the former Polish ambassador to Germany (in the 30s of the twentieth century) Jozef Lipsky, at the expanded collegium of the Ministry of Defense (Józef Lipski). This Pole was honored with such an expression for having promised in due time to erect a monument to Adolf Hitler for expelling Jews to Africa. By the way, before World War II, 500 thousand Jews lived in Poland. Now only 10 thousand Jews live there.