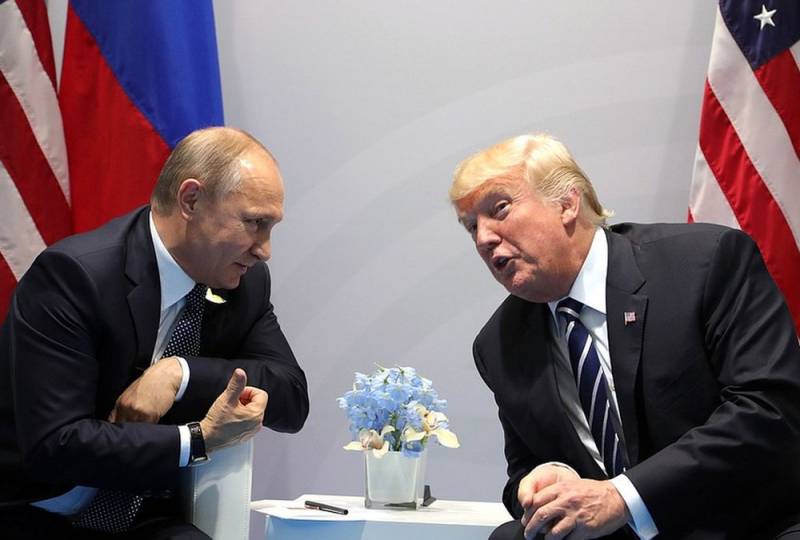 On December 29, 2019, it became known that Russian President Vladimir Putin had a telephone conversation with U.S. leader Donald Trump. According to the Kremlin, the communication took place at the initiative of Moscow. The Russian leader thanked the US president for the information received through special services channels, which helped prevent a series of terrorist attacks in Russia.
It should be noted that on December 27, 2019, the FSB detained several Russians who were preparing to carry out terrorist attacks in public places in St. Petersburg on New Year's Eve. Before that, on December 13, 2019, the FSB detained five ISIS fighters (a terrorist organization banned in Russia) in Moscow. Then, machine guns, pistols, ammunition and an explosive device were seized from two citizens of Russia and three natives of Central Asia. And even earlier, in 2017, US intelligence agencies warned the Russians about the impending attack in the Kazan Cathedral in St. Petersburg and other crowded places in the northern capital of Russia.
However, the discussion of the two world leaders was not limited to the discussion of issues of terrorist activity. The heads of state managed to discuss a whole range of diverse issues of mutual interest.
It should be recalled that the current inhabitants of the Kremlin and the White House personally met only a few times. Trump is openly prevented from establishing a relationship with Moscow by a powerful anti-Russian group entrenched in the West. Moreover, the American leader recently
сообщил
that Putin invited him to Moscow on May 9, 2020 to celebrate the 75th anniversary of the victory in the Great Patriotic War (WWII) and now he is considering a trip. Moreover, he understands that the event will be held just at the height of the campaign for the election of the President of the United States, which should be held in November 2020.