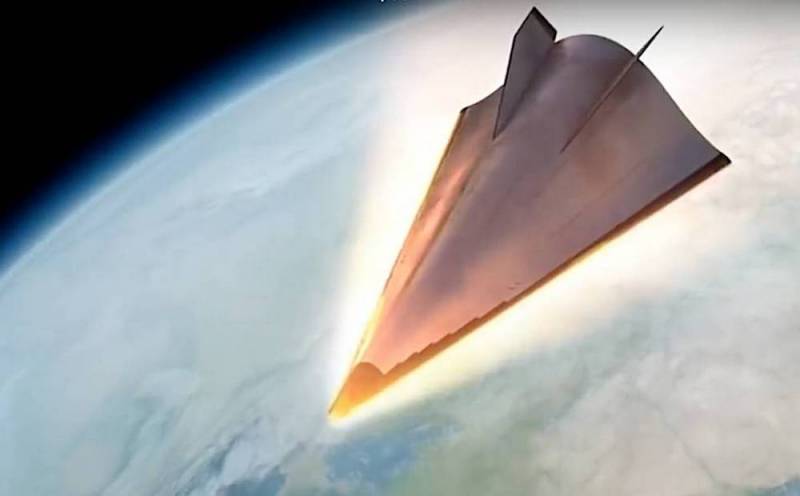 Recently
сообщалось
as the head of the Russian Ministry of Defense Sergey Shoigu informed the Supreme Commander-in-Chief Vladimir Putin that the first Strategic Missile Forces regiment, equipped with ICBMs with the Avangard hypersonic planning winged warhead unit, went on alert. And now, the profile deputy head of the Russian military department, Alexei Krivoruchko, said that serial production of the latest missile system with the Avangard hypersonic unit has begun in Russia.
Krivoruchko said in an interview with a departmental newspaper
"A red star"
that the re-equipment of the Kozelsky Strategic Missile Forces compound, to the Avangard hypersonic warheads, is successful. He clarified that equipment was supplied for two launchers (launchers) of stationary (mine) based. In addition, work is underway on the serial production of "Vanguards" for the re-equipment of the Dombarovsky Strategic Missile Forces compound.
A senior military added that in 2020, the Ministry of Defense plans to sign a new three-year contract for the production of Yars strategic missile systems. According to him, this is necessary for the rearmament of three more missile regiments of the Strategic Missile Forces and for the manufacture of a mobile complex of Sirena-M command missiles, which should begin to enter the troops by 2025. In 2019, the Strategic Missile Forces completed the re-equipment of two missile regiments on Yars mobile missile systems.
The deputy minister noted that in 2019, the agency spent more than 1,5 trillion. rub. for the purchase of weapons and activities under the state defense order (SDO). At the same time, it was possible to increase the efficiency of implementing the GOZ-2019. He stressed that according to the results of 2019, 76% of the equipment of the Strategic Missile Forces units and formations with modern weapons were achieved. By 2022, this figure should increase to 92%. Already in 2020, flight tests of the Sarmat missile system should begin and most of its ground checks will end.
Krivoruchko explained that they managed to achieve the pace of re-equipment due to the fact that "more than 68% of the funds were directed to serial package purchases of high-tech samples." Work in this direction will be continued.