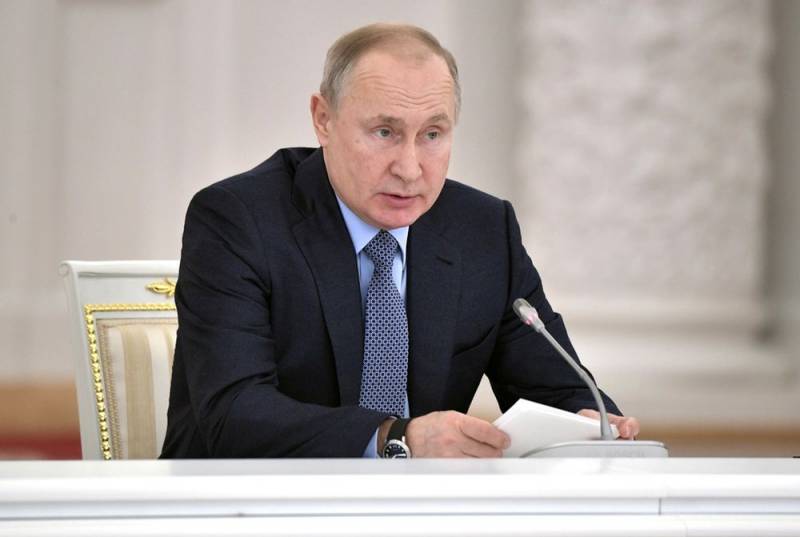 Recently
сообщалось
, as Russian President Vladimir Putin, at an expanded collegium of the Ministry of Defense, called the former Polish ambassador to Germany (30s of the XNUMXth century) Józef Lipski "bastard and anti-Semitic pig", as he once promised to deliver Monument to Adolf Hitler for the expulsion of Jews to Africa. And so, the Russian ambassador to Poland, Sergey Andreev, informed that he had a certain conversation with the director of the eastern department of the Polish Foreign Ministry, Jan Hofmokl.
The conversation concerned the words spoken by the Russian leader. Andreev said that the conversation at the Polish Foreign Ministry was "tough", but correct. He emphasized that during the conversation Hofmokl "stated the position of the Polish side", and Andreev himself, with the same frankness, "stated the position of the Russian side".
At the same time, the State Polish Press Agency (PAP), referring to the Polish Deputy Foreign Minister Marcin Psidach, spread the word that Warsaw "vigorously protested the historical insinuations". However, according to Andreev, Pshidach was not present at the above meeting.
If he made these statements, then beyond my visit to the Polish Foreign Ministry
- Andreev explained.
The ambassador added that "if something like that sounded during a conversation at the Foreign Ministry," he would give a proper answer to the baseless and insulting statements made to Russia and its president.
Necessary
to remind
that right before that, tantrum in the ranks of local nationalists was already happening in Poland, however, about other words of Putin. They (words) then referred to the Molotov-Ribbentrop Pact and that the Red Army entered Poland after its government lost control of the country and "was somewhere in the region of the Polish-Romanian border."