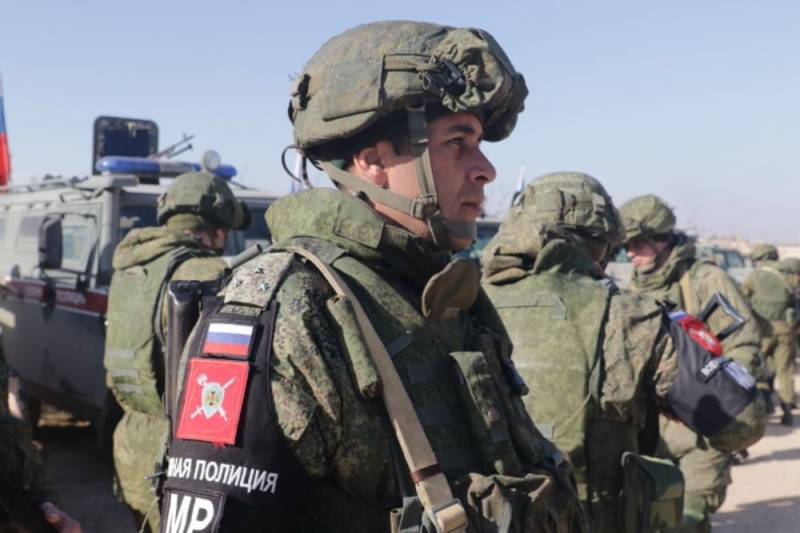 Recently
сообщалось
as the Russian military police did not miss
machinery
USA through a checkpoint in Syria. And now, the Russian Ministry of Defense, on December 27, 2019, comments on the information that appeared in the media about the fight that allegedly took place (happened) in Syria between the Russian and American military.
So, the Russian military department officially stated that the data (information) about the clash between the US and Russian military in Syria is not true - this is a "primitive fake". The military department emphasized that at present, members of the Russian military police (EaP) continue to carry out their tasks as usual.
A UK-based Syrian Observatory of Human Rights (SOHR) reporting allegedly "clashes that have gone hand-to-hand" between Russian and US troops in northeastern Syria is a primitive fake
- said in a statement the Ministry of Defense.
It should be noted that before this, SOHR (Syrian Observatory for Human Rights), which has only one permanent employee, disseminated information about the fight between the Russian and American military in the city of Tel-Tamer (Al-Hasaka province). According to this structure, which is hostile to official Damascus, the incident occurred on December 25, 2019. It was alleged that the U.S. military arrived in this city to get some information. However, local residents met them with hostility and were accused of betrayal. After that, representatives of the Russian EaP arrived in the city, with whom the Americans allegedly had a conflict.
And so it turns out that the control of certain groups over the media makes it possible to distribute "compositions" of obscure structures (located thousands of kilometers from the scene and consisting of one employee), around the world. After which others are forced to make excuses, and sometimes even prove their innocence.