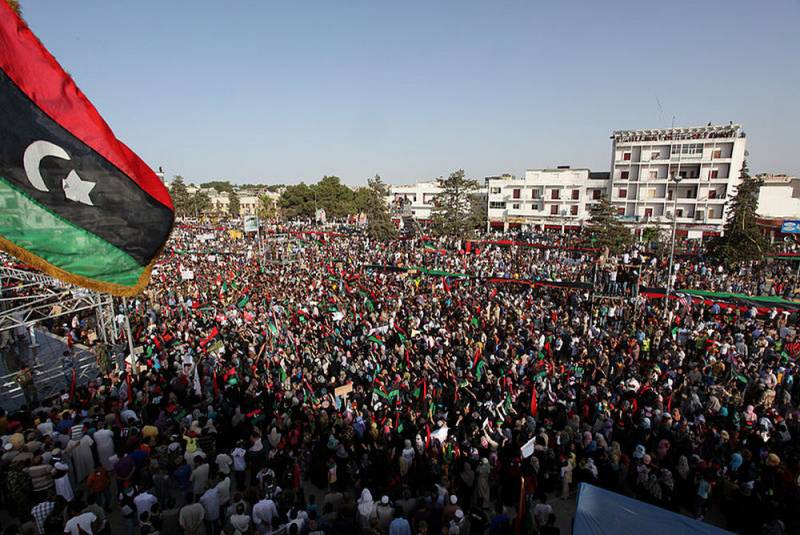 The actions of the Government of National Accord (PNS) are pushing Libya to another aggravation in a permanent civil war, which has been going on in the country since 2011 with the West.
As reported
RIA News"
The head of the Russian contact group on the intra-Libyan settlement, Lev Dengov, confirmed that the PNS has officially asked Turkey for military support to combat Field Marshal Haftar's forces, which are fighting on the outskirts of the Libyan capital:
The PNS office confirmed that it had officially requested military support from the Turkish authorities - air, sea, and ground.
Based on this information, it can be assumed that speaking yesterday about the intentions to send a request to the parliament to send the Turkish military to Libya if invited by Tripoli, Turkish President Recep Tayyip Erdogan knew that such a request would be received.
Already now we can say that the intervention of the Turkish military is unlikely to end the civil war in this North African country, but it will certainly lead to a sharp increase in the number of victims of the confrontation between the PNS and the LNA, and will also help create the image of a Turkish soldier as a foreign occupier in the population's consciousness.
Recall that on December 12, Haftar announced the beginning of a "decisive battle for the capital," but it is now obvious that his units are bogged down on the approaches to Tripoli.