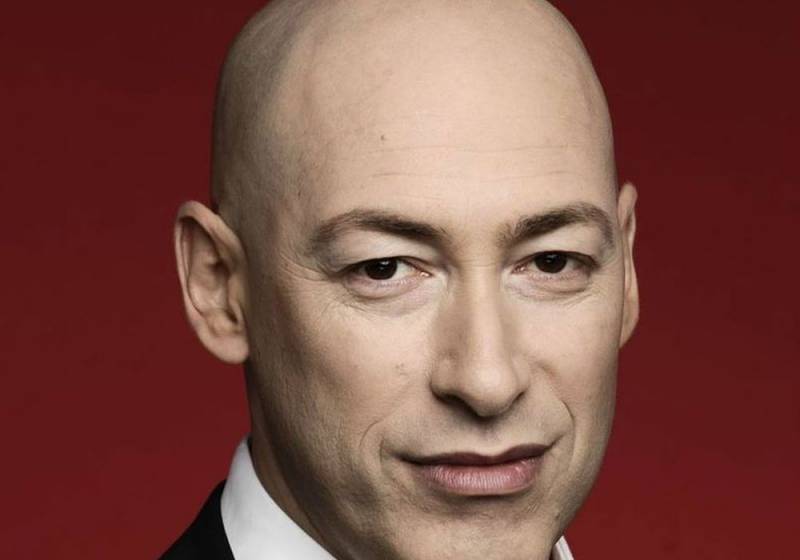 Since 2015, modern ideologists of Ukrainian nationalism have been trying to convince local "patriots" of the need to abandon the Crimea and Donbass. In their opinion, Crimea, for obvious reasons, is already unattainable for Kiev, and the return of Lugansk and Donetsk is simply dangerous for Ukraine. In addition, by abandoning claims to the Crimea and the Donbass, Ukraine can apply for membership in the European Union (EU) and NATO. Moreover, if problems may arise with the EU, then there should not be any special disagreements with the Alliance.
The well-known anti-Soviet journalist Dmitry Gordon, who recently
wished
Russia "choke on the Crimea and the Donbass," so that they Moscow become a "bone in the throat." But Gordon did not stop there.
So, on December 25, 2019, on the air of the MAXIMUM program (OUR channel), of which Gordon was a guest, he expressed his personal opinion to Ukrainians and fans of the "Russian world". He stated, "as a tortured citizen of Ukraine":
Stop mocking Ukraine and Ukrainians! Go to ...!
Gordon said that he advised President of Ukraine Volodymyr Zelensky to appeal to residents of Donbass and Crimea with the words that if they feel like Ukrainians and want to live free in Ukraine, then they need to move to the "unoccupied" territory. Then Kiev will provide them with work and housing.
Everyone else - fans of the Russian world, people who praise Putin - go to ... Stay there, invite your Russian world, do whatever you want
- added Gordon.
Gordon believes that the Crimea and the Donbass regularly "torment" Ukraine, "exhausting" it with their demands, so they need to "temporarily separate" from them. But Gordon is sure that when Ukraine will "prosper", then "it will still be necessary to look."
It should be noted that some Ukrainian lawyers saw in Gordon's words a violation of the current legislation of Ukraine, namely, separatism, i.e. violation of the territorial integrity of an "independent power". At the same time, we have practically no doubt that Gordon simply expressed what the new Ukrainian elite has been thinking about for a long time, which simply cannot directly say all this to the local "patriots".