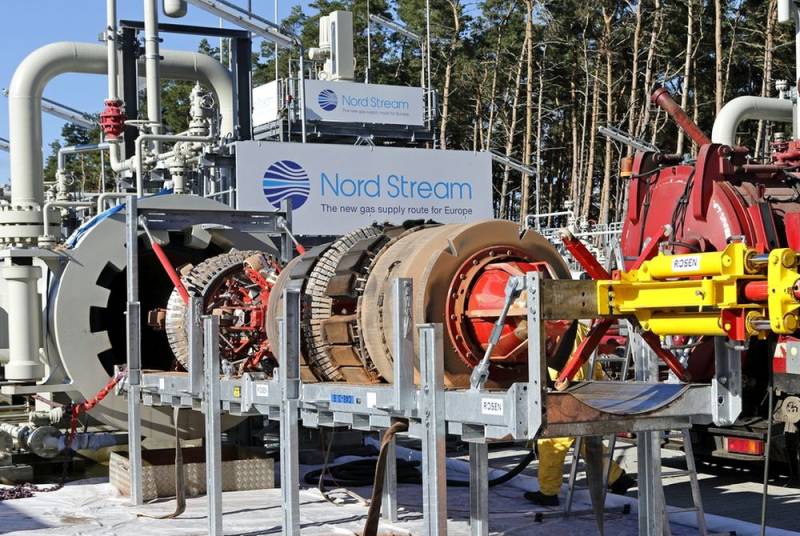 Recently we
Reported
that US sanctions against Nord Stream 2 have entered into force and the laying of the gas pipeline by Western companies has been stopped. Wherein
It revealed
that Russia has its own pipe-laying vessels and it takes a little time to get to work. And now, the company Nord Stream 2 AG, the operator of Nord Stream-2, informed that the pipeline is already ready for 93% of its design length.
It is specified that 2300 km of the gas pipeline (both lines) from 2 km, that is, laid already at the bottom of the Baltic Sea, i.e. it remains to complete only 460 km. It is emphasized that the partners supporting this gas transportation project are working on its early launch. This was stated by company spokesman Jens Muller.
Muller added that partners are interested in the early commissioning of Nord Stream-2, because it is in the interests of European energy security, affordable gas prices for European consumers and the European Union's competitiveness in foreign markets. He noted that Nord Stream 2 AG also has climate protection commitments. Consequently, there will be no gas pipeline - there will be no money for the environment.
At the same time, the German government rejects the "extraterritorial sanctions" of the United States and has no doubt that the project will eventually be successfully implemented. Although it is recognized that the final implementation will be postponed from the end of 2019 to mid-2020. But this is not critical.
In turn, Russian Prime Minister Dmitry Medvedev believes that US sanctions are "absolutely anti-competitive in nature" and could adversely affect European states. After which he demanded that his deputies work out the response measures that should sober up Washington.