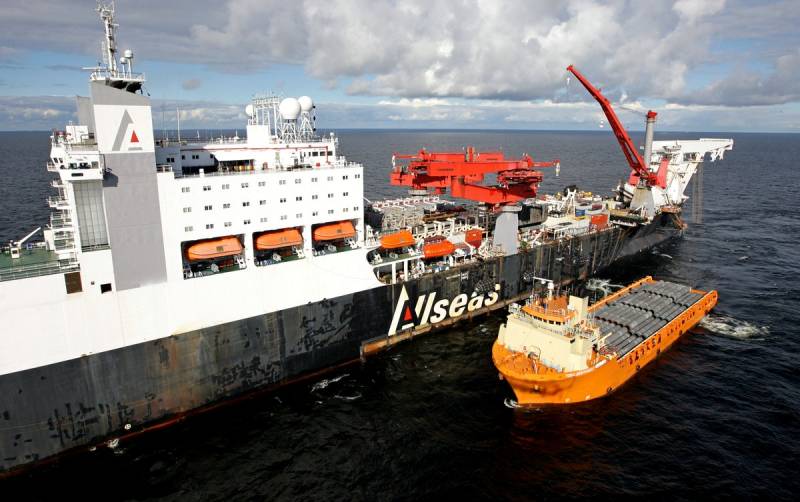 The end of the year somehow really didn't really work out for Gazprom. At first, Europe, by the hands of Ukraine, forced the monopolist to a surrender agreement on humiliating conditions for gas transit. This was followed by another "click on the nose": the construction of the Nord Stream-2 was stopped from Washington. What's next?
First of all, it is necessary to remove, finally, pink glasses and try to get rid of cap-hatred moods.
Conclusion number one will sound like this: American sanctions work. A few days ago, we were told that the United States lost by recognizing its inability to stop Nord Stream-2, and the Europeans only spit on Uncle Sam with his restrictive measures. But then President Trump signed anti-Russian sanctions, and the Swiss company Allseas immediately abandoned the project and, away from sin, took its pipe-laying ships away.
It's important to understand that in the same way the United States can deal with any other Russian industry.
economics
closely dependent on foreign business. Even China, which supposedly cares nothing, can be unpleasantly surprising. The foregoing does not mean that it is time to fold the legs and quietly move away. No, we must work comprehensively to replace imported
of technologies
and components and rely only on their own strength.
As for Nord Stream-2, Gazprom itself will have to complete it. Ironically, only about 6-8% of its total length remains, but they will become a serious test. Modern Russia does not have experience in such deep-sea operations, and the foreign companies that do this can be counted on the fingers of one hand by a careless milling machine operator.
At the disposal of our "national treasure" there are only two specialized vessels, adapted for offshore pipe laying. These are "Fortune" and "Academician Chersky", both built, which is very significant, in China. But the Fortune is a small flat-bottomed barge capable of operating in calm coastal waters. It does not have a dynamic positioning system that holds the ship in place. A storm will begin - and the Fortune may be at the bottom next to the pipe it is laying. And Copenhagen itself can prohibit such adventures in its waters for the indicated security reasons.
The option with Academician Chersky looks more realistic, but the problem is that it is located in the Far East. To the Baltic, he swim and swim. It is not known for certain in what technical condition the ship is, whether it needs repair and retrofitting. In addition, his team does not have experience in such deep-sea operations that it could adversely affect.
The bottom line is that the last 5% of Nord Stream-2 will be a serious challenge for Gazprom. In the end, it will be completed, but the timing of launching the pipeline is shifting to the right more and more. Already now we can talk not about the middle of 2020, but about its end at best.