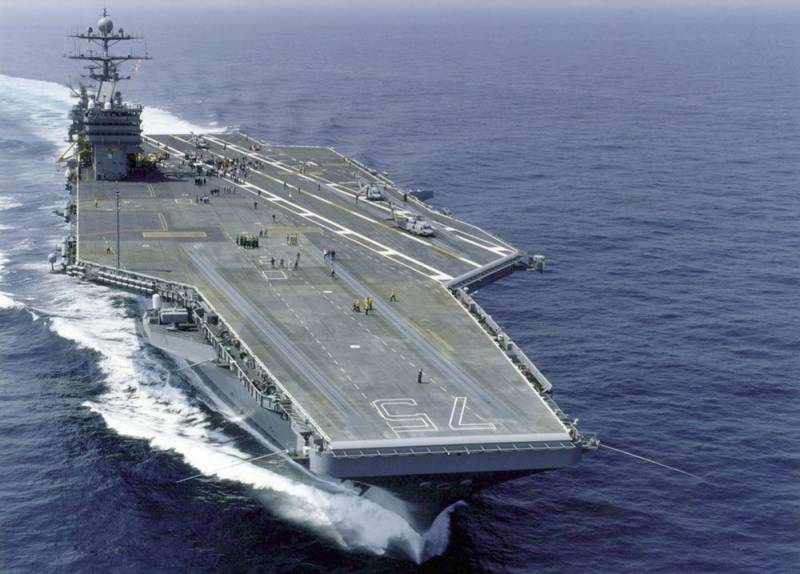 Recently from nato
informed
that the "peace-loving" Alliance records an unprecedented, since the Cold War, activity of Russian submarines. And now, the American television channel NBC News reported that the aircraft carrier and a team of five thousand people are watching the presence of Russia in the Mediterranean Sea. They are ready to stop the "bad behavior of the Russians."
It is clarified that the American nuclear carrier "Harry Truman" (USS Harry S. Truman, CVN-75) is closely watching the joint exercises of Russia and Syria. Patrol planes fly over the aircraft carrier, looking for "Russian" submarines "well armed and better hiding."
We are going to remind them that there is a danger and risk of misconduct and we will not allow this.
- quoted NBC Admiral James Foggo.
Necessary
to remind
that at the end of November 2019, the only conditionally combat-ready nuclear-powered aircraft carrier on the US East Coast, Harry Truman, barely "hobbled", with burnt electrical wiring, to the Norfolk naval base. There he was hastily "brought to his senses" and on December 5, 2019, he passed Gibraltar and is now in the Mediterranean Sea.
It should be added that on December 17, 2019, the Russian Navy and the Syrian Navy began the first joint exercises in the eastern part of the Mediterranean Sea. Admiral Alexander Yuldashev commands the maneuvers.