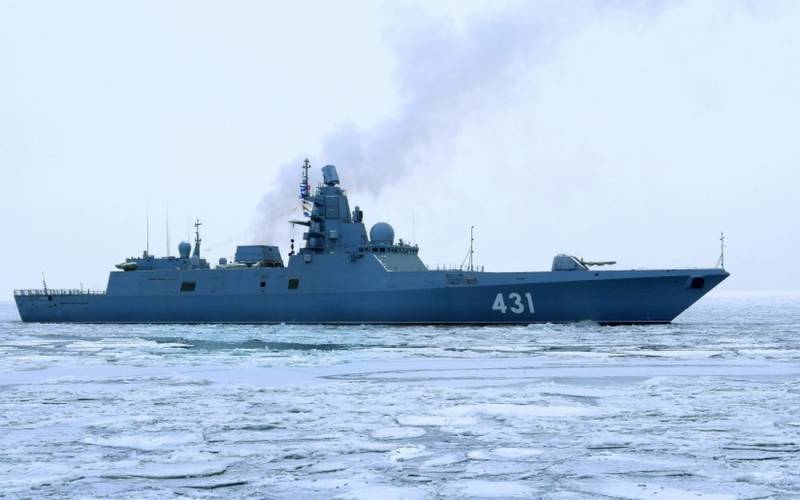 The Norwegian media, referring to the Ministry of Defense of their country, report that the next tests of the Russian frigate (patrol ship) of the far sea zone "Admiral of the Casaton Fleet" (project 22350), which took place in the Barents Sea, caused interference with the operation of sensitive radars and various radio equipment in the north Norway. In any case, Norwegian experts say that radio interference was recorded in the Kirkines area just when the Russians tested their warship.
It should be noted that the "Vikings" immediately clarified (recognized) and reassured the public that these obstacles were not created intentionally, but became only a side effect of the tests. That is, the Russians did not try to purposefully suppress GPS or somehow harm the Norwegians.
This is similar to a general increase in noise, rather than a deliberate attempt to jam the GPS network
- clarified the representative of the National Communications Service Per Eirik Heimdal.
It must be recalled that, according to open information from the Russian Ministry of Defense, sea trials of the mentioned frigate began on November 20, 2019. So very soon this ship will replenish one of the formations of surface ships of the Northern Fleet of the Russian Navy. The transfer to the fleet was scheduled before the end of 2019.
It should be added that in April 2019 the "Admiral of the Kasatonov Fleet" went to sea to conduct factory sea trials at the ranges of the Baltic Fleet. The frigate was designed by the Northern Design Bureau and built at the Severnaya Verf shipyard in St. Petersburg. In July 2019, this multifunctional and first production frigate took part in the X International Naval Salon in St. Petersburg. In October 2019, he made an inter-naval transition and arrived in the Northern Fleet to undergo state tests.