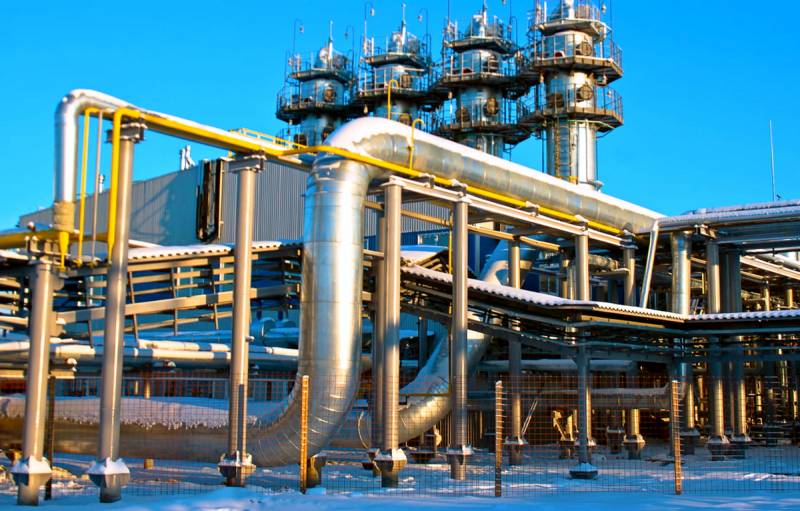 Recently we
Reported
, as the head of Naftogaz Ukrainy NJSC Andrei Kobolev spoke about Kiev's chances to sign a gas transit contract with Moscow, adding that without transit the cost of Ukrainian gas transportation system would not exceed UAH 34 billion. ($ 1,45 billion). And so, from Kiev we were informed how much transit through Ukrainian territory will be in the next five years under a new contract.
Information voiced by "Ukrainian
news
"A source close to the bilateral negotiations taking place in Minsk (Belarus). In addition, he specified that the transit tariff will be calculated according to the European methodology. So, according to the source, in 2020 gas transit will amount to 65 billion cubic meters. In 2021-2024, gas transit will be 40 billion cubic meters. m annually.
The source also specified that Moscow would pay Kiev about $ 3 billion by the end of 2019 by decision of the Stockholm arbitration. For this, Ukraine will abandon other claims and claims.
It should be noted that before this, slightly different figures were called. In 2020, transit - 50 billion cubic meters. m, in 2021 - 40 billion cubic meters. m, in 2022-2024 - 30 billion cubic meters each. m annually. Which of these points of view will turn out to be true, we will soon find out.
We remind you that on December 20, 2019, information was received that Moscow and Kiev agreed on a new transit agreement. Moreover, the Deputy Prime Minister of the Russian Government Dmitry Kozak said that by the end of 2019 the parties will sign it and it will be designed for five years.