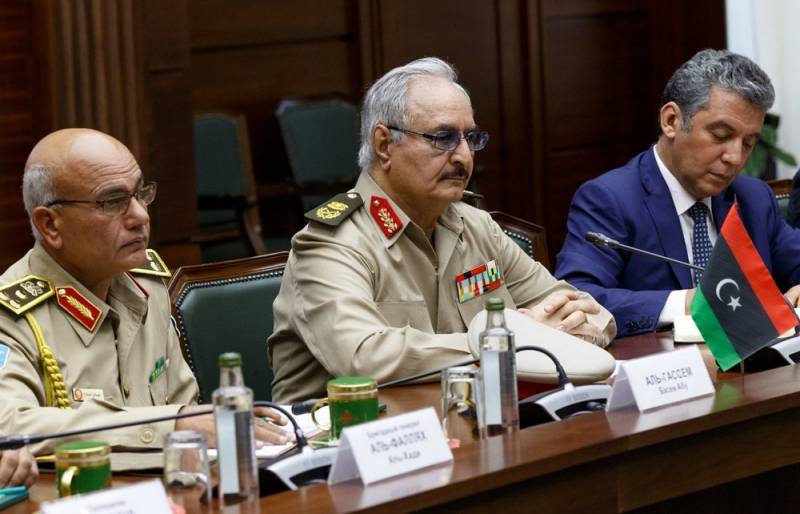 Despite the military assistance that Turkey provides to the Government of National Accord, the head of the Libyan National Army, Field Marshal Haftar, is quite confident in his abilities.
According to Al Arabia TV channel, citing a statement by the official representative of the LNA, Ahmed al-Mismari, Haftar issued an ultimatum to armed groups supporting the PNS and Sarajah, which requires them to leave Sirte and Tripoli within 72 hours.
Field Marshal promised that during this time the LNA will not attack the position of the PNS.
In a statement, Al-Mismari also noted that Saraj's attempt to change the situation in Libya with the help of the Turkish army is reminiscent of "an attempt by a drowning man to grab onto a straw."
Recall that since the start of the attack on Tripoli by Haftar, nine months have passed, but during this time he could not achieve a decisive advantage. After a rapid jerk at the beginning of the offensive, the LNA was bogged down in battles under the Libyan capital.
According to Russian President Vladimir Putin, expressed during a large press conference on Thursday, the best solution to the Libyan issue would be the cessation of hostilities and the agreement of the warring parties on the division of powers in the management of Libya.