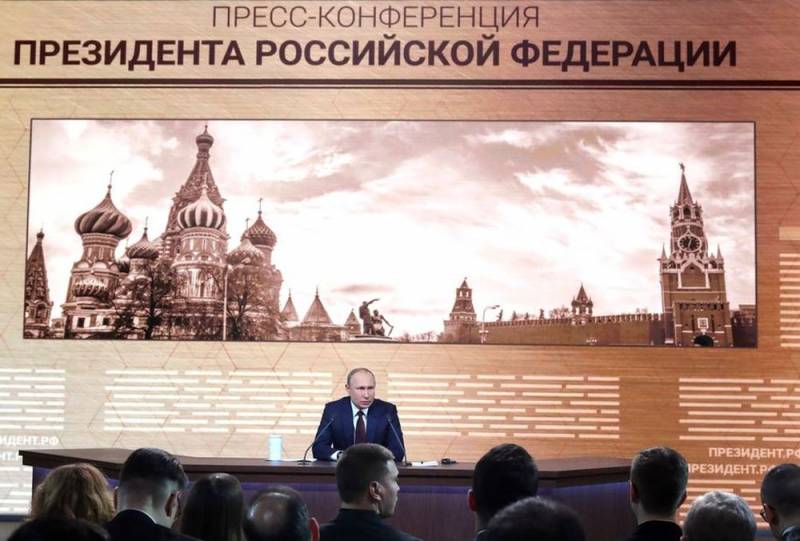 On December 19, 2019, Russian President Vladimir Putin during a large press conference called the fundamental (key) mistake of the Bolsheviks (the early USSR). In addition, the Russian leader answered the question of whether it was time to remove the body of Vladimir Ilyich Lenin from the Mausoleum on Red Square (Moscow).
In the process of communication, the journalist of the Kommersant publication Andrei Kolesnikov asked Putin whether the words of the president, which he had said earlier at the Human Rights Council, mean that "it is time to remove Lenin's body from the Mausoleum." Then Putin spoke harshly about Lenin (allegedly Lenin "laid a mine" under the thousand-year-old Russian statehood), so the journalist, remembering this, inquired about the opinion of the head of state.
In response, Putin said that, in his opinion, Lenin "was not a statesman, but a revolutionary", who created not a federation from the Russian Empire, but a confederation with the right of an ethnic group to leave the state.
Our state was strictly centralized, unitary. Lenin actually proposed a confederation. Ethnic groups were tied to specific territories and received the right to leave the country. But even the territories were cut so that they did not always correspond to traditional places of residence. Immediately there were pain points. Two thousand of these points. It is worth letting go for a second - it will not seem enough. By the way, Stalin was against such an organization, but ultimately adopted the Leninist formula. And what happened? .. During the creation of the Soviet Union, the original Russian territories that had no relation to Ukraine were transferred to Ukraine with a strange formulation "to increase the percentage of the proletariat in Ukraine". This is all the legacy of the state building of Lenin. They linked the future of the country with their own party. As soon as the party cracked, the country began to crumble behind it.
- Putin explained.
The President added that over the years of work in the KGB of the USSR, he developed his own ideas about the Soviet leaders (leaders). He is sure that when creating the USSR only the ideological component was taken into account, and geopolitical factors were ignored. Everything was too politicized, and when the CPSU began to fall apart, it pulled a huge country.
This is a mistake, an absolute, cardinal, fundamental mistake in state building
- said Putin.
As for the body of Lenin, Putin spoke out unequivocally - "he does not need to be touched." At least as long as there are people in Russia "who associate their own life with this, their own fate, the achievements of the Soviet years". Therefore, the theme of the reburial of Lenin does not need to be raised - it is better to go forward and "actively develop".