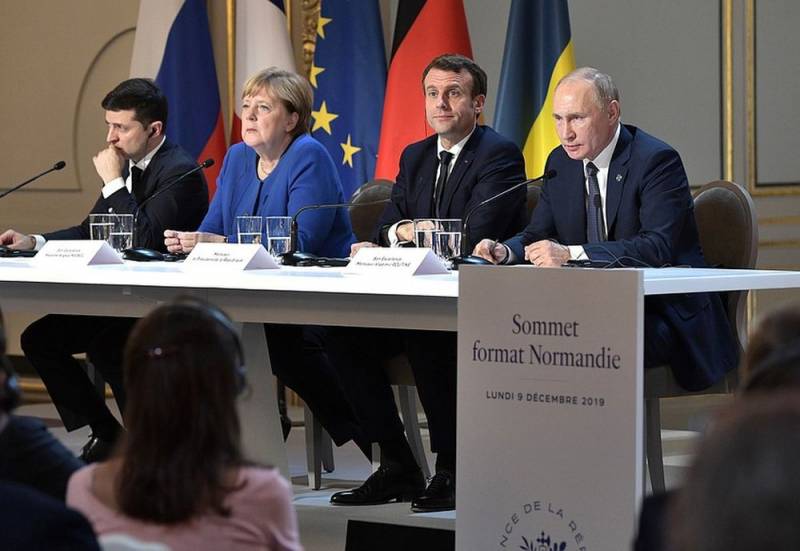 From Kiev they report that "suddenly" such "friends" of Russia as the USA, Great Britain, Canada, Poland, as well as the European Commission wanted to take an active part in the negotiations of the "Norman format". This was reported to the public by the head of the Foreign Ministry of Ukraine Vadim Priestayko.
You can understand Russophobes, they are simply afraid to leave the young "father of the nation" Vladimir Zelensky alone with international heavyweights
policy
: Russian President Vladimir Putin, French leader Emannuel Macron and German Chancellor Angela Merkel. In addition, the Anglo-Saxons and their Ukrainian "twin" really do not trust continental Europe, which, in recent years, has become excessively independent.
We have a very great desire and support from Canada. We have the same desire and support from Poland. European Commission has repeatedly shown interest
- said Priestayko on the air of the TV channel "Ukraine 24".
He emphasized that "despite the complexity and low effectiveness" of the mentioned negotiations, the USA, Great Britain and the European Commission are also "burning" to take part in them. After which he clarified that they all "express an official desire" regarding their involvement in the "Norman format". Where all these "desires" have been over the past five years, Priestayko did not specify.
But we remember that Kiev has repeatedly expressed a desire to attach the United States to the "Norman format". At the same time, they recently confirmed from Washington that there is a discussion on this issue, though without explaining whether it is planned to make a "format expansion" at the expense of the United States or someone else's "friend" of Russia.
It should be added that from Moscow it has been repeatedly stated that no discussions have been and are not being held at the level of foreign policy services or special representatives at the level of foreign policy services or special representatives.