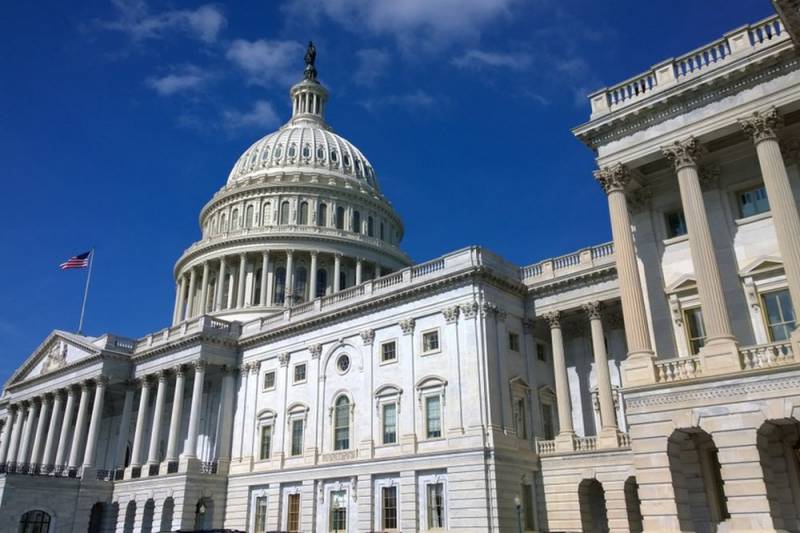 We recently informed how the US Senate Foreign Relations Committee
I decided
to discuss a bill obliging the State Department to consider recognizing Russia as a "sponsor of terrorism", and the militia of the DPR and LPR as "terrorist organizations", and at the same time
stop
construction of the Nord Stream-2. And so, Bloomberg reports that this committee approved the DASKA bill with additional sanctions against Russia, known as "sanctions from hell" or "New Year's surprise to Russians."
It should be noted that the document was submitted to the Senate in February 2019 by Republican Senator Lindsay Graham with the support of a group of other senators, including from the US Democratic Party. It even contains a demand for the release of Ukrainian ships and sailors "captured" by Russia in November 2018 in the Kerch Strait, which in itself looks like an anachronism. In addition, everything is mixed in it: Crimea, Donbass, Georgia, Syria, and even US elections.
In short, for 10 months the bill was just lying on the committee, but in December 2019 they decided to urgently consider it. 17 votes in favor, 5 against, such is the result of the vote. Now, the DASKA bill - the Defending American Security from Kremlin Aggression Act of 2019 - should be considered by the entire composition of the upper house of the American parliament.
However, US senators Ted Cruz and Ron Johnson did not wait for the final vote in the Senate and hastened to threaten the "fatal consequences" of the Swiss-Dutch company Allseas, which is engaged in laying the Nord Stream-2 gas pipeline in the Baltic. Impatient senators sent a terrible letter to the European company, in which they notified its leadership about the imposition of sanctions as soon as the new law was approved by US President Donald Trump.
Thus, there is still no Senate approval, Trump has not signed anything yet, and some senators allow themselves to be rude on a planetary scale, threatening others. For example, Allseas expects "crushing and fatal legal and
economic
sanctions ": the company's activities in the US will be blocked, American companies will be prohibited from cooperating with it and the company will be cut off from the US market.