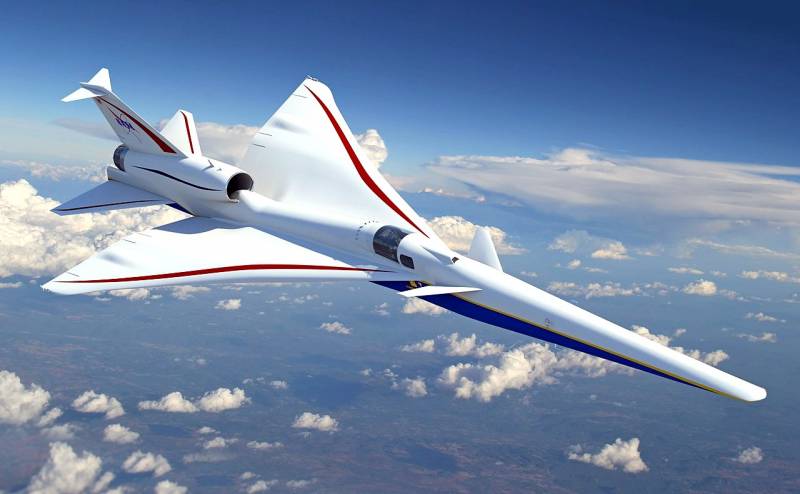 The modern version of the French Concorde and the Soviet TU-144 can make its first flight as early as 2021. On the eve of NASA gave permission to build an experimental supersonic X-59 QueSST.
Recall that the development of the aircraft is engaged in the American corporation Lockheed Martin. The main difference between the promising X-59 from its counterparts will be the absence of a shock wave when switching to supersonic.
So, if for TU-144 and Concorde this process was accompanied by something similar to rumble of thunder, then in the American experimental aircraft the "clap" will be comparable to closing a car door.
The aircraft will be able to develop a cruising speed of 1510 km / h (Mach 1,42) and rise to a height of 16,8 km. At the same time, not only "cotton", but the flight itself will be practically inaudible to residents of the surrounding area. Thus, the X-59 QueSST will be able to circumvent the ban on flying supersonic aircraft over human settlements, which is currently in force in the United States.
We also previously reported that an experimental aircraft could receive
the cabin
without glazing. The usual windows in the new generation supersonic airliner will be replaced by high-resolution displays that will display information from external cameras.