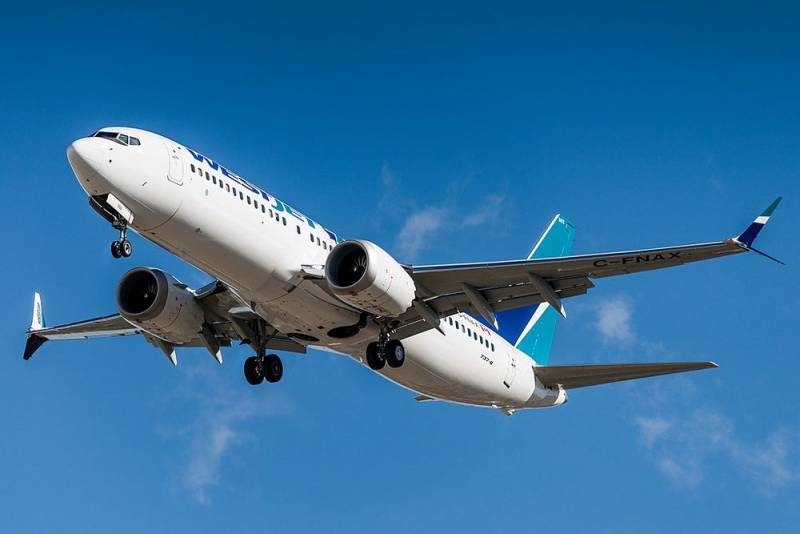 The American corporation The Boeing Company has recently been plagued by setbacks. Recently we
Reported
, like a Boeing-2010 airliner under development (since 777), the door fell out and part of the composite skin fell off during testing. And so, the aircraft manufacturer company informed the public that the production of Boeing 737 MAX airliners will be suspended in January 2020.
It should be noted that in 2018, the corporation delivered to customers a record 806 different aircraft, which is almost 6% more than in 2017, when 763 units were delivered. At the same time, 2019 was a difficult and frankly unsuccessful year for the company.
Before the meeting of the board of directors of the corporation, Boeing shares fell 4%. After that, the company immediately announced that the mass dismissal of personnel has not yet been planned.
The company explained its step (stopping production) with the fact that "certification is being postponed to 2020." In the meantime, the corporation will focus on the supply of already manufactured airliners.
We remind you that before this, the company monthly produced 40 Boeing 737 MAX airliners (this, apart from other products). Over the year, the company has accumulated 400 unrealized such aircraft. So you can understand the decision of the board of directors.
The company's problems began after several of its Boeing 737 MAX airliners crashed, taking a large number of human lives. After that, many countries abandoned such aircraft and forbade them to fly in their airspace.