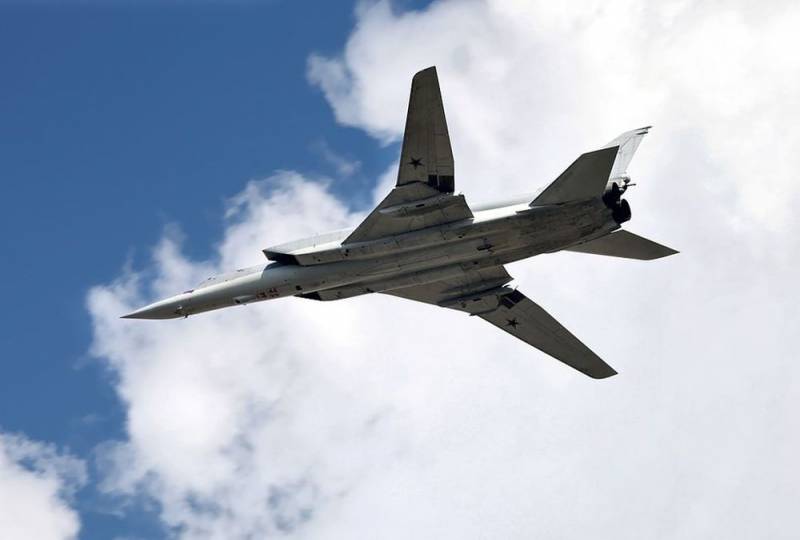 On December 17, 2019, a Soviet / Russian long-range supersonic missile bomber with a variable sweep wing Tu-22M3 made an emergency landing on the ground in the Astrakhan region after the failure of one of the engines. The Russian Ministry of Defense emphasized that the flight was planned and went without ammunition, and the crew correctly took the plane away from the village.
On December 17, 2019, in the Astrakhan region, during a scheduled flight on a Tu-22 aircraft, an engine failure occurred. Thanks to the competent actions of the crew, it was possible to take the car with the failed engine from the village and land on the ground
- reported from the press service of the Russian military.
It is specified that the pilots were not injured. There are no destructions and victims on the earth either. The crew, after landing, independently left the plane and is already at the base airfield. The command seeks the submission of pilots for state awards.
It must be recalled that the Tu-22M3 was adopted by the USSR Air Force in 1989. Serially produced until 1993. Russia has more than 60 such aircraft in service.
In addition, it should be recalled that in August 2018, the general director of the Tupolev company Alexander Konyukhov announced that under the contract with the Ministry of Defense in 2019, a deep modernization of the Tu-22M3 fleet would begin. At the same time, UAC President Yuri Slyusar said that the deeply modernized Tu-22M3M aircraft will begin to enter the army in 2021.
In January 2019, we
Reported
how the Tu-22M3 crashed in the Murmansk region.