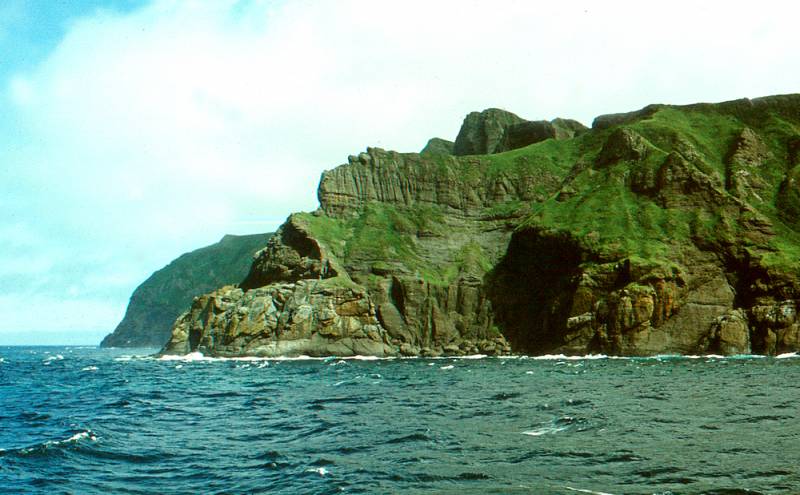 Another "hello" flew to Moscow from Tokyo. This time it's communist. The head of the Communist Party of Japan, Kazuo Sii, suggested that the official authorities of the Land of the Rising Sun lay claim to the negotiations not for two islands, but for the entire Kuril archipelago. How seriously should such statements by prominent Japanese
politicians
?
Kazuo Shi literally stated the following:
It is necessary to correct this injustice and annul the peace treaty, which recognizes the rejection of the Tishima archipelago.
Tishima Archipelago is the second name for the islands of the Kuril archipelago. The Japanese Communist proposes to annul the post-war San Francisco Treaty, according to which Tokyo refused claims for the "northern territories" that became part of the USSR. Sii believes that it is necessary to return to the agreement on the exchange of territories of 1875, under which the Russian Empire and Japan "waved" the Kuril Islands and complete control over Sakhalin.
By the way, historians assess that international agreement as very unfortunate for Russia, since our country itself deprived itself of a free exit from the Sea of ​​Okhotsk to the Pacific Ocean, and Tokyo, on the contrary, got the opportunity of a sea blockade of Sakhalin and the Far East, which it carried out in the 1905 war . By signing the St. Petersburg Treaty in 1875 on favorable terms with one of the leading world powers, Japan seriously strengthened its position in the international arena, which led to an increase in its expansionist appetites.
What can be shown by such a clear desire to revise Tokyo's status as a defeated party that is enshrined in the San Francisco Treaty?
Domestic political struggle
In the extraordinary parliamentary elections held in 2017 in Japan, the opposition Communist Party won only 13 seats in Parliament. For comparison, the ruling LDP has 113 seats. The radical rhetoric of the Japanese Communists may be aimed at attracting an additional electorate in a society where revisionist sentiments have clearly matured.
The Big Game
If you carefully consider the statement of Kazuo SII, then it is clear that it is not so much about the "northern territories", but about the cancellation of the legal status of the country that lost the Second World War. In the future, this may entail the removal of all restrictions on building up the army and navy. Japan can even build a nuclear bomb pretty quickly, which we
told earlier
.
Of course, Tokyo will not allow Tokyo to get nuclear weapons, but Japanese militarization may well suit them. The island state fleet will be an additional counterbalance to China's rapidly growing naval power, which seeks to dominate the Asia-Pacific region and has almost "bought" Africa.
Military strengthening of Japan and Russia's national interests will not benefit. In this context, flirting with Tokyo about the Kuril Islands does not look very reasonable.