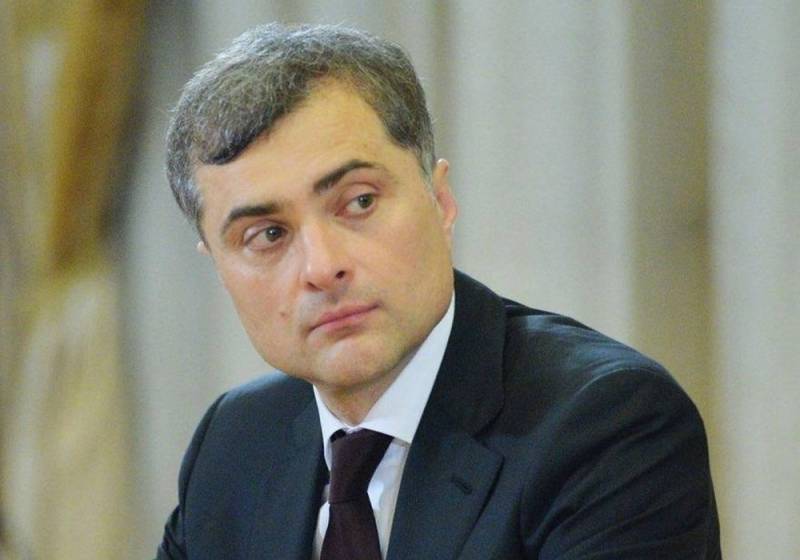 The Special Representative of the Russian Federation for Ukraine Vladislav Surkov denied the rumors that Russia was "merging" the Donbass, which intensified against the background of the implementation of the Minsk agreements.
At a closed meeting in Moscow with militias and veterans of Donbass, the presidential aide assured those present that there would be no "drain" of the Donetsk and Lugansk republics.
A message about this appeared on the Telegram channel of War Gonzo, war correspondent Semyon Pegov. Referring to the words of the participants in the meeting, the military commander wrote:
All those present were once again told that no one is going to "merge Donbass", and in the event of an aggravation of the situation, the potential of Russia's voluntary movement is ready to be used as soon as possible in the volumes necessary for the front.
Recall that the meeting was organized by the first Prime Minister of the DPR and the head of the "Union of Donbass Volunteers" Alexander Borodai, who in an interview with the publication
ANNA-news
stated that there will be no reintegration of Donbass into Ukraine:
The establishment of a yellow-blakitny Ukrainian flag in the Donbass, no matter what is said in any diplomatic receptions, meeting rooms, corridors, corridors, is impossible.
According to the head of the SDD, despite the breeding of the parties taking place on the contact line, the conflict in the Donbass may resume.