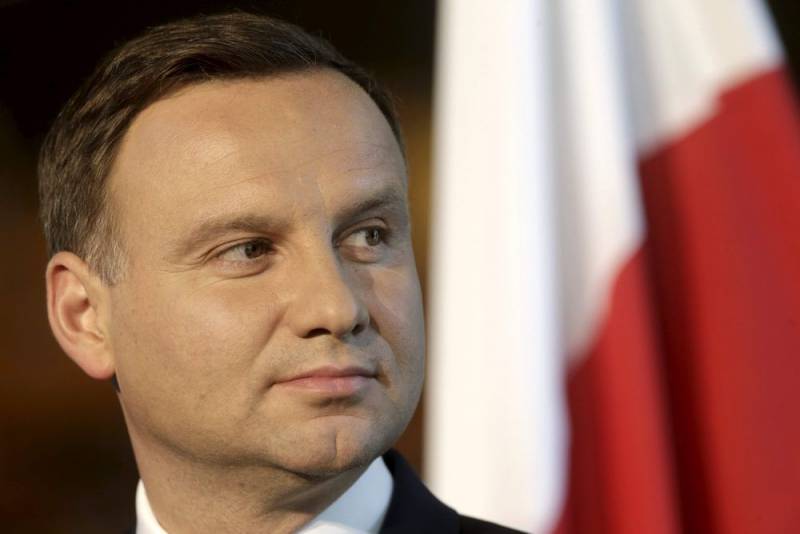 Recently we
Reported
as President of Poland Andrzej Duda, right at a briefing at the end of the NATO summit (held in London on December 4, 2019), he verbatim repeated the words of the French leader Emmanuel Macron, who did not consider Russia more as an enemy than caused strong emotional unrest among the Russophobes. And so, from Warsaw they tried to explain such a sharp change in the rhetoric of the country's leadership.
Moreover, the head of the Office of the President of Poland, Krzysztof Szczierski, had to give comments (explanations) to Reuters (London) so that everyone understood and correctly appreciated the "sincerity" of Warsaw. For clarity, it is necessary to clarify that the main Russophobes of the planet are concentrated in England, which for several centuries has been an outright enemy of Russia.
As a country that is adjacent to Russia, we will never insist on antagonism (irreconcilable contradiction - ed.) In relations between the West and Russia, because then we can become a victim of this antagonism
- Shchersky reported.
A senior Polish official recalled that at the NATO summit in London, French President Macron called on Poland to fundamentally reconsider relations with Russia. However, according to Shchersky, Macron was not able to influence the opinion of Duda. Schersky specified that Poland's opportunities for diplomacy with Russia are "limited", as well as opportunities for dialogue.
Russian
policy
may change, it may open the way to a broader dialogue, but this will require a change in conditions. First of all, a departure from power politics in the region
- summed up Shchersky to the joy of Russophobia.
It must be recalled that the nationalist Shchersky did not explain to whom Russia was threatening. In addition, earlier, he repeatedly called the "problematic" historical logic of Russia. This is not surprising, because people like him are sure that the Polish king should rule in Moscow for 400 years, and Poland should extend to the Pacific Ocean.
Given this, we can conclude that Warsaw is still in the orbit of London. So Poland will continue to confront the elites of continental Europe, which are already tired of senseless Russophobia, bearing only problems.