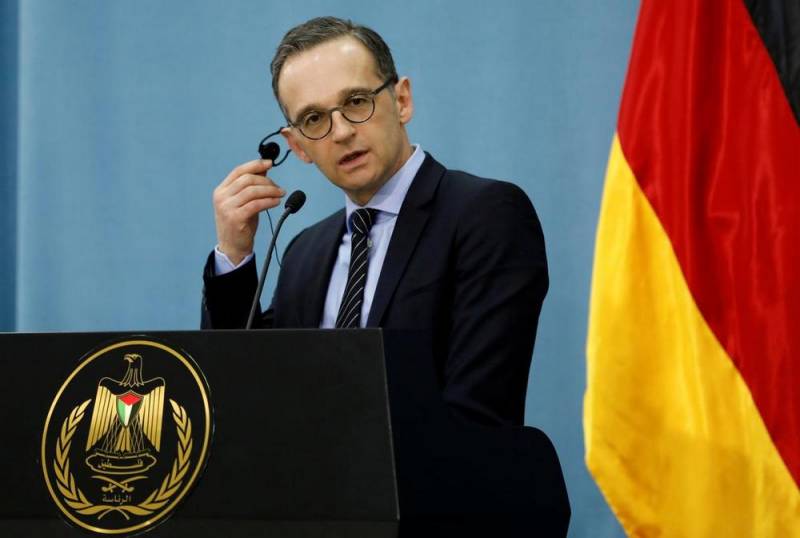 Four days after the end of the Norman Four summit in Paris, the German Foreign Minister suddenly decided to "show his teeth."
According to German media reports, Heiko Maas finally got the courage and "harshly" commented on Vladimir Putin's words that Berlin had ignored Moscow's requests to extradite the terrorist Zelimkhan Khangoshvili, who had fought in the ranks of Chechen fighters and was involved in terrorist attacks in Russia.
The main German diplomat, probably knowing about the features of Vladimir Putin never to resort to unfounded accusations, did not come up with anything better than to say that the words of the Russian president "sound ridiculous" and look like an attempt to justify.
The motives that pushed Heiko Maas to be rude can be understood: the Russian leader did publicly dunk Germany's head in the shit, for good reason.
In this case, it is not clear why he resorted to such an unassuming form of response, which is more characteristic of the Ukrainian diplomatic department, which has completely degraded during the period of "independence".
It is difficult to make any assumptions, however, in order to remove unnecessary questions and once again dunk Berlin in shit, the Russian Foreign Ministry may need to publish the requests that went to Berlin to extradite Khangoshvili, and the answers to them by German officials.