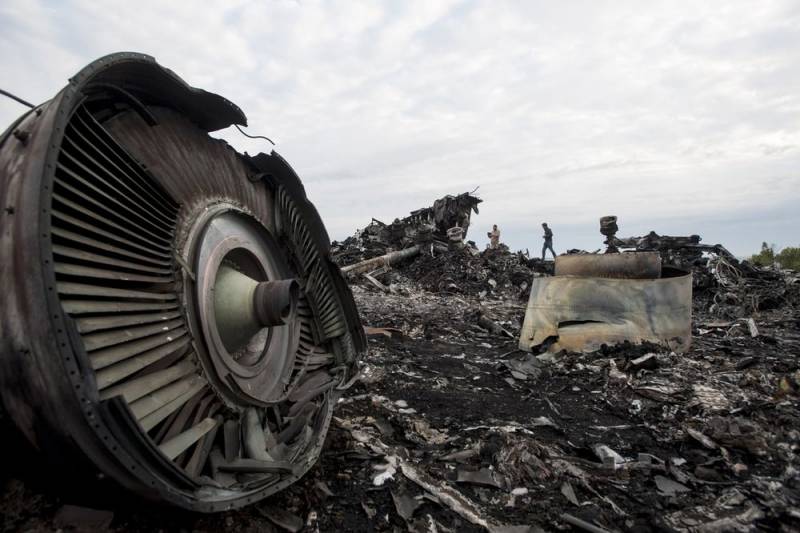 On December 9, 2019, the American edition of The New Yorker published an interview with the Director General of the Russian Channel One Konstantin Ernst, in which he recognized the 2014 plot as a fake that the Malaysian Boeing could be shot down by a Ukrainian fighter. At this time, at the "Normandy format" summit in Paris, Russian President Vladimir Putin and Ukrainian President Vladimir Zelensky discussed steps to resolve the crisis in the Donbass.
It should be noted that Ernst admitted that a mistake was made, but it was not made on purpose. After that, media representatives began to ask questions to the Russian authorities, "Does such a mistake undermine confidence in the state television channel?"
To this, the press secretary of the President of Russia Dmitry Peskov officially replied - "does not undermine at all." That is, the Kremlin did not see any reason for distrusting the "First Channel", which aired the above story.
At the same time, the Kremlin's opinion about Ernst himself, who gave a similar interview to the American publication, is still unknown. Nor is it known of the reasons that prompted Ernst to recollect and revelate.
Around the resonant topic and around such a tragedy that happened with the Boeing, it is important to give the whole palette of versions. Not one version, as many Western channels prefer, namely the version palette
- said Sands.
In this regard, yes, some versions that come forward at a certain stage, then their insolvency or doubtfulness is confirmed. And at a certain stage it could very well be
- added Peskov.
We remind you that in November 2014, in the program "However" by Mikhail Leontyev, a picture was allegedly taken, allegedly made by a foreign spy satellite. The picture showed a fighter that could bring down a Boeing. However, it later became clear that the "sensational" picture was fake.