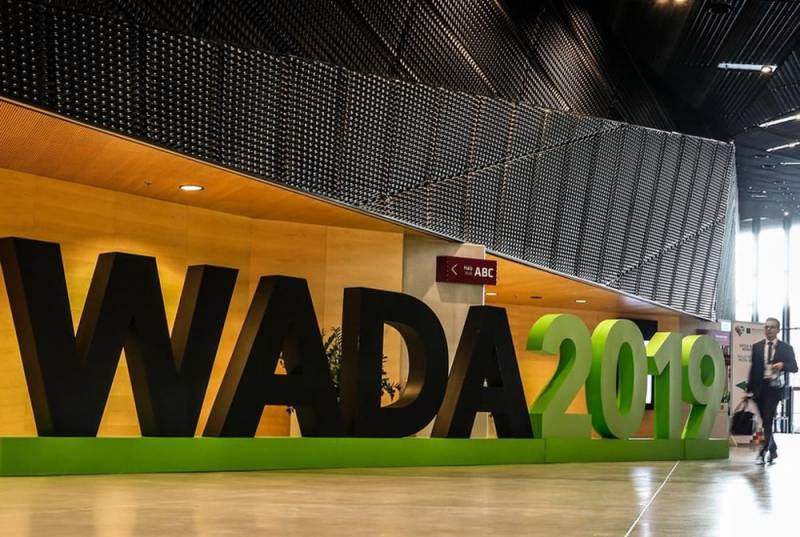 Recently we
Reported
as the United States demanded to introduce a complete ban on the participation of Russians in the Olympics. And now, it became known that on December 9, 2019, the executive committee of the World Anti-Doping Agency (WADA, WADA) decided to deprive Russia of the right to participate in major international sports events for four years.
Moreover, as the organization's press service said, "the recommendation of the compliance committee was unanimously approved." It is easy to guess that there is no question of any honest consideration of the issue.
It should be noted that WADA banned Russia from not only accepting international tournaments and submitting applications for their holding during the specified time, but also deprived the Russian Anti-Doping Agency (RUSADA) of compliance. Moreover, Russian civil servants and the leadership of the Russian Olympic Committee (ROC) and the Russian Paralympic Committee (RCC) are now prohibited from attending international sports competitions.
RUSADA has already commented on the situation. So, the WADA decision will come into force 21 days after the appeal is heard by the Court of Arbitration for Sport (CAS). At the same time, Russian athletes and coaches will be allowed to compete if they are able to prove that they have not violated the WADA code. But in any case, they will participate under a neutral flag.
Thus, we can conclude that the presumption of innocence is no longer a fundamental principle in the West, however, like the principle of "fair play" ("fair play"). That is, the West deliberately (deliberately) humiliates the feelings of Russians.
We remind you that something similar happened before the Winter Olympics in Pyeongchang in 2018, when only a part of Russian athletes were allowed to compete, forbidding them to demonstrate state (national) symbols. In addition, Russia may now lose the right to host the World Summer Universiade, which is due to take place in Yekaterinburg in 2023 under the auspices of the International University Sports Federation (FISU).