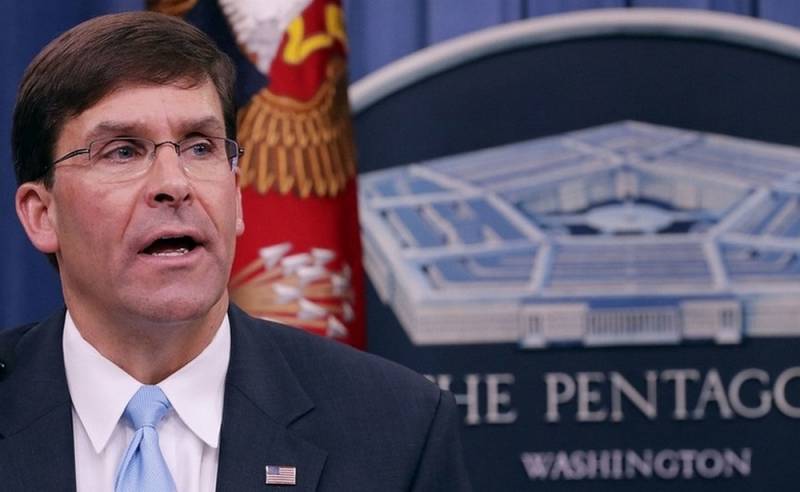 The suspension of the development of hypersonic weapons by the US military several years ago caused the United States to lag behind Russia in this area.
This was stated by the head of the Pentagon, Mark Esper, during a speech at the National Defense Forum, which holds the Reagan Institute in California.
According to him, before this suspension, the United States was clearly in the lead, and now they have to be in the role of catching up.
At the same time, the minister assured those present that his department was working to ensure that the United States went around Russia:
Therefore, the Ministry invests every dollar that it can to guarantee that we have an advantage, that we will get an advantage in terms of hypersonic weapons.
During his speech, Esper did not hesitate to pave the way for the justification of the expected US withdrawal from START-3, saying that Russia was allegedly developing weapons that went beyond the framework of the existing treaty.
At the same time, the American minister pretended not to hear about Russia's readiness to freeze a number of developments for the sake of extending the strategic offensive arms treaty.
Recall that during tests in November, the dagger hypersonic missile in the sky above the Arctic developed a speed of 10 Machs and hit a target at the Pemboy training ground.