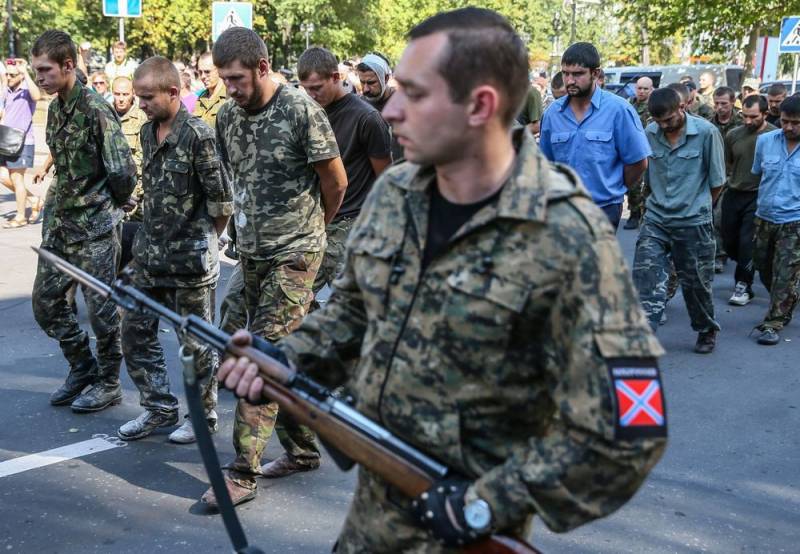 After a closed meeting of the National Security and Defense Council of Ukraine, on the eve of the summit in the "Norman format", Council Secretary Aleksey Danilov said that Kiev was ready for any development of events, including the escalation of the conflict in the Donbass.
Commenting on the words of the Ukrainian official, TV presenter Vladimir Solovyov wrote in his Telegram channel that the thoughtful nonsense carried by the Ukrainian authorities "causes a desire to call psychiatrists."
What is the escalation? Putin already explained to you that this could lead to "very serious consequences for Ukrainian statehood in general."
-added a TV presenter.
Recall that we are talking about the response of the Russian president to the fears expressed during the direct line in June 2018 that the Ukrainian army could launch an attack on the Donetsk and Lugansk people's republics.
Then the head of state expressed the hope that the Ukrainian authorities would refrain from such a rash step, as this "will have very serious consequences for Ukrainian statehood as a whole."
In general, it's rather strange to observe how quickly in Ukraine the hard lessons recently forgotten when attempts to escalate the conflict in the east of the country ended for the Ukrainian security forces with a whole series of "boilers" and the shameful flight of units of the Ukrainian Armed Forces, but not into the territory of the Russian Federation.
Moreover, the deliberate collapse of these attempts is understood in Ukraine itself.
It is enough to recall the words of one of the American henchmen, the leader of the Civil Initiative party Anatoly Gritsenko, who said that if Kiev decides to try to return the Donbass by force, then "this will end Ukraine."