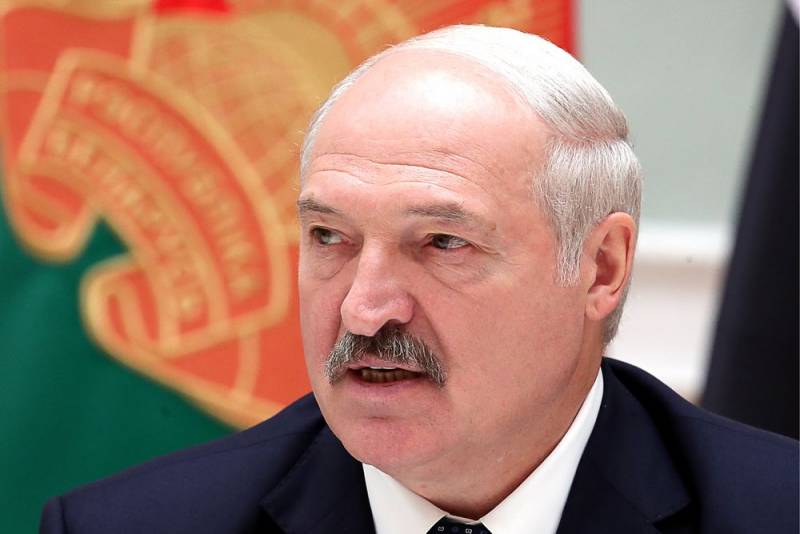 On December 7, 2019, Sochi hosted a meeting between President of Belarus Alexander Lukashenko and Russian leader Vladimir Putin. In the course of the event, "father" told what Minsk wants from deep integration with Moscow.
We do not ask, as some say, cheap gas, cheap oil. We are ready to buy gas at 200 dollars, and buy oil not at 63 dollars per barrel. The main thing is that conditions are equal
- said Lukashenko, thanking Putin for the hospitality.
If our enterprises buy for $ 200, then competing enterprises must have the same price
- said the Belarusian leader.
Lukashenko is sure that if there are no agreed (equal) conditions, then creating the foundation (foundation) of the Union State will fail. He explained that he flew to Sochi in order to analyze the Treaty on the Union State.
We do not ask for anything, we do not insist on anything. We agreed a long time ago, developing our agreement: people and business entities should have equal conditions for life and work. All! Equal conditions, nothing else needed
- added Lukashenko.
At the same time, the head of Belarus noted that before meeting with the Russian leader he studied information about the Russian-Belarusian negotiations (relations) in the media and Telegram channels (without specifying and specifying which ones).
Now I watched television, all Russian channels, reviewed others, re-read Telegram channels, like many now. Everyone is wondering in Russia what Lukashenko is going with, what he came to do.
- said Lukashenko.
At the same time, turning to Putin, he emphasized that Moscow and Minsk had done quite a bit for integration, but not much was known to the public about this. In this regard, he concluded that people need to give more information on this subject so that they are aware of what is happening.
We remind you that communication (negotiations) between the leaders of both countries takes place on the eve of the 20th anniversary of the signing of the Treaty on the creation of the Union State. This document was signed on December 8, 1999 in Moscow.
By the way, December 7, 2019 in Minsk
began
protests by the opposition, which is convinced that Lukashenko went to Sochi to "give" Belarus to Putin. At the same time, Russophobes tear the portraits of the Russian leader and expect Lukashenko to return to the square in front of the Palace of the Republic.