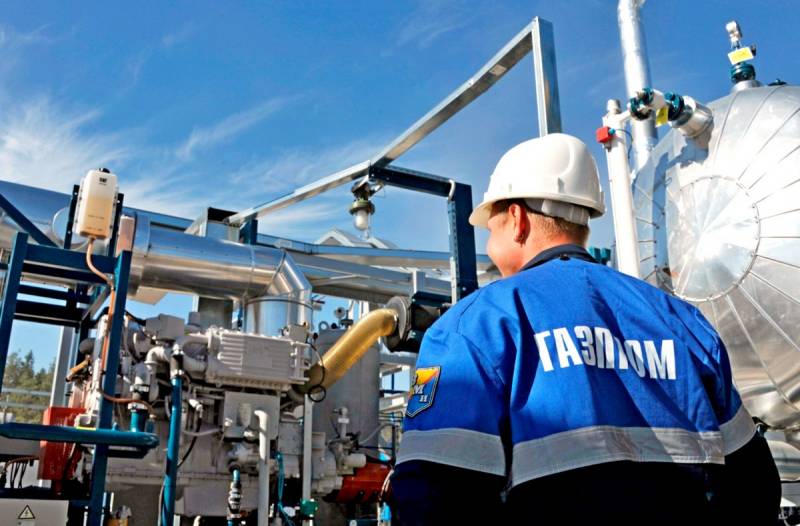 They say you can't enter the same river twice. But Gazprom managed. The leadership of our "national treasure" repeatedly jumped into the "Bulgarian rake", without learning anything from old mistakes. Now the state corporation can fly into fines from Hungary and Serbia, the obligations to which it will not be able to fulfill in case of termination of transit through Ukraine.
President Vladimir Putin complained about Bulgaria's delaying the construction of its part of the pipeline, which should connect the Turkish Stream to southern Europe:
Here, apparently, under pressure from the outside, they are building such work unhurried.
What is this "Bulgarian unhurriedness"?
So that Gazprom can begin to fulfill its contractual obligations to Serbian and Hungarian consumers, if Kiev closes the valve on January 1, 2020, a 474 kilometer pipe should be laid through Bulgaria. Through it, Russian gas will flow from Turkey to Serbia and further to Hungary. The distance is not so great, theoretically it was quite possible to meet the end of 2019.
However, Sofia rather curiously set her priorities. The Bulgarians were closely engaged in connecting to the Trans-Balkan gas pipeline, that is, what pumped gas from Russia through Ukraine to Turkey. If Nezalezhnaya still cuts off Gazprom's deliveries through its territory since the New Year, it will be possible to arrange deliveries in reverse mode already from the Turkish Stream to Bulgaria itself. In other words, Sofia insured herself.
The rest of the commitments made were worse. Despite the fact that the Bulgarian authorities themselves asked Moscow to participate in this energy project, the organization of construction began to drag out habitually. In early spring, Sofia chose the general contractor, which turned out to be the Arcade consortium. If he had started building 5 kilometers of the pipeline per day, he would have completed it in 3 months, plus a couple more would have been needed for commissioning. At such a pace, the Balkan gas pipeline would be ready.
Instead, the Bulgarian side spent as much as five months to quench the conflict with the company, which lost the tender, which appealed against its results. It is noteworthy that after almost six months, the losing contractor himself abandoned his claims. Official Sofia seems to have nothing to do with it, Prime Minister Boyko Borisov with honest eyes declares that he simply follows EU rules. But collectively, all this is very similar to the methods by which the construction of Russian gas pipelines is delayed in Europe.
President Putin threatened Bulgaria that he might also look for another route for delivering Russian gas to southern Europe. Perhaps this should have been done initially?
Russia may find other ways to realize opportunities in southern Europe
- Putin said.
This is not the first time that Bulgaria has failed Russia. As a matter of fact, the "Turkish Stream" became an alternative to the "South Stream", which Moscow refused due to the fact that Sofia frankly dragged it. Recall that Greece itself asked Gazprom to extend a pipeline from Turkey through its territory to Italy.