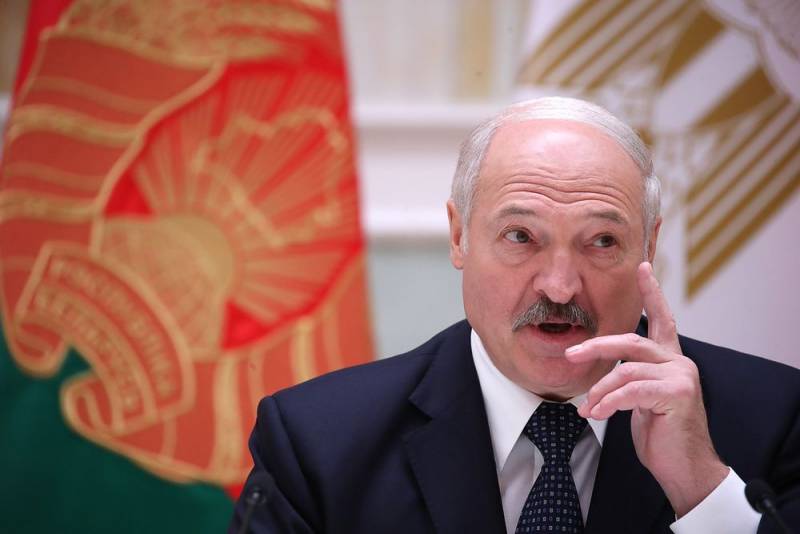 On December 7, 2019, Sochi should host a meeting between President of Belarus Alexander Lukashenko and Russian President Vladimir Putin, which coincided with the 20th anniversary of the signing of the Treaty on the Establishment of a Union State (December 8, 1999 in Moscow). The pages of the "Belarusian patriots" in social networks are already full of indignation and indignation. They threaten the "father" with the Maidan, since, in their opinion, Lukashenko "definitely sold" Belarus to Putin.
At the same time, Belarusian media reported that on December 5, 2019, Lukashenko, in his address to the deputies of the House of Representatives (lower house of parliament) and members of the Council of the Republic (upper house of parliament) of the National Assembly of the sixth and seventh convocations, respectively, said that Belarus "told someone became a bone in the throat "and the country has to go through a difficult period in the next six months.
It will be very difficult. And not because we have chosen the wrong model, and not because we are not "branding" in the wrong language (we say - ed.), And not because our House of Representatives is not the same or the parliament as a whole. And because Belarus has become, "like a Narodz people, bone in the throat" (as they say, a bone in the throat - ed.) To someone. It's really hard for someone, because, you see, without resources, without any large material reserves, they (Belarusians - ed.) Somehow live
- said Lukashenko.
Moreover, you see: turbulence in international relations. You see which
policy
. Yesterday, you watched the footage of the NATO session, saw the "byazgluzditsu" (recklessness - ed.) And the attacks of some leaders, powerful people of this world. And we need to build relationships with them in order to pass this difficult period.
Lukashenko added, advising Belarusians to cleverly go through this difficult period.
In addition, Lukashenko said that Belarus had never gathered, was not going to and would not be part of any state, even fraternal Russia. He emphasized that he would never sign integration documents harmful to Belarus. At the same time, Lukashenko noted strategic partnership and good neighborliness with Russia. The Belarusian leader explained that the package of roadmaps of the Union State is at the final stage of implementation.