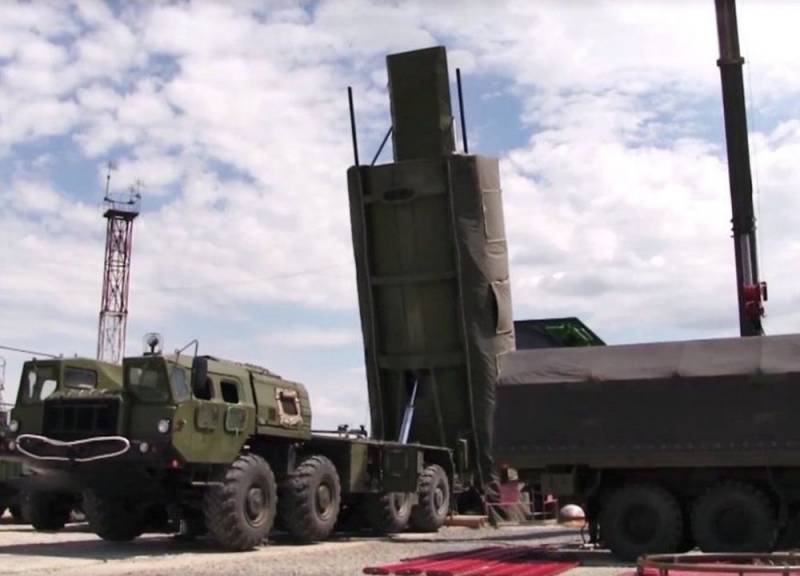 Recently we
Reported
as the Russian Ministry of Defense, at the end of November 2019, demonstrated the Avangard missile system to American inspectors. After that, the West began to actively discuss what it is connected with.
For example, an honorary professor at Columbia University in the City of New York, Robert Legvold, born in 1940, from the United States, believes that the demonstration by Russians of the Avant-garde hypersonic complex by the Americans is most likely an act of goodwill Moscow, which is trying to push Washington to START-3 in this way.
Legvold told about this
RIA News
in Geneva, on the sidelines of the Luxembourg Forum meeting, specifying that Russia is trying to increase US interest, since after the termination of the existing START-2 Treaty it will be impossible to inspect each other's nuclear arsenals.
This initiative of Moscow, in my opinion, is designed to increase US interest in extending the START Treaty, since without this agreement the parties will not be able to monitor each other's nuclear arsenals
said Legwold.
At the same time, Legvold is not sure that the Moscow initiative will work - "this is a big question," said an expert who has doubts about this. He thinks that the domestic political situation in the United States is where the presidential election is due to take place in November 2020. At the same time, the opponents of incumbent President Donald Trump from the US Democratic Party stand for START-3.
I doubt it. I don't think that the Americans will say: "Oh, this is really a good reason to keep the agreement." With pessimism, I look at the prospect of extending START-3, despite the fact that the main opponents of this, John Bolton and some of his colleagues, have already been dismissed from the administration
- Legvold explained.
It should be recalled that the Luxembourg International Forum on Nuclear Disaster Prevention (founded in 2007) is an international non-governmental organization that brings together leading international experts (including former high-ranking officials) in the field of non-proliferation of nuclear weapons, nuclear materials and delivery vehicles. At the same time, Legvold in the past headed the Harriman Institute for the Study of the USSR (Harriman Institute, previously called the Russian Institute (Russian Institute), one of whose graduates was Zbigniew Brzezinski) at the same Columbia University, was the director of the Sovietology program of the Council on Foreign Relations, director programs to rethink the Russian direction in
policy
USA at the American Academy of Arts and Sciences, co-chair of the Carnegie Endowment Euro-Atlantic Security Initiative.
It must be added that the latest Russian Avangard complex, which is due to take up combat duty in December 2019, is indeed causing a nervous reaction in the West.