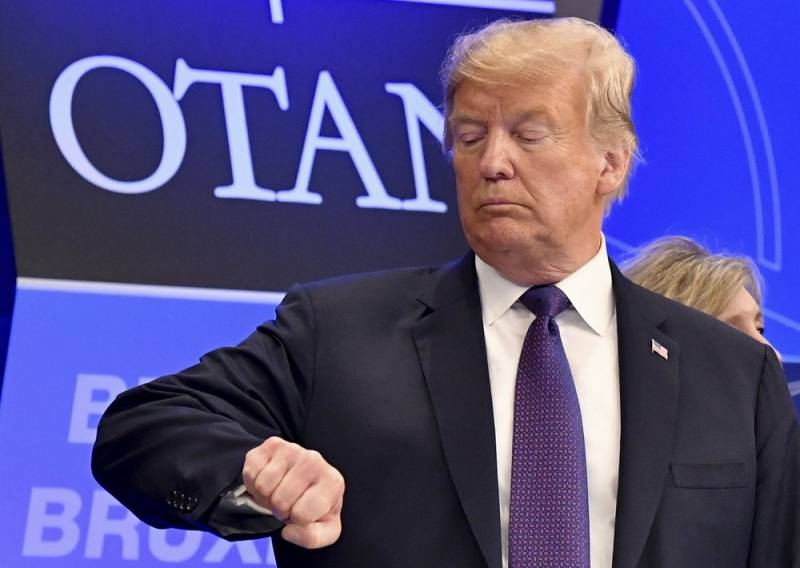 Realizing that relations in the US-Europe-Russia triangle are about to reach a deadlock, Europeans began to look for ways out of the situation, often offering not quite adequate solutions.
An article was published on the pages of the German edition of Handelsblatt in which freelance professor of Peking University of International Relations Margarita Matiopoulos and former British Minister for European Affairs Denis McShane expressed the opinion that Donald Trump could reconsider the eastern
policies
USA and open a new chapter in Russian-American relations.
According to the authors, for this, the American president should decide on a historic step and invite Russia to become a member of NATO. Matiopoulos and McShane believe that in response to such a proposal, Putin should have committed himself to ending the aggression against Ukraine.
The article also notes that President Zelensky should agree to an exchange - recognize the annexation of Crimea in response to the return of Donbass to Ukraine without granting him special status.
The authors believe that in this way Russia would be able to return to the GXNUMX and get out of sanctions.
At the end of their utopian fabrications, Matiopoulos and McShane are trying to convince readers that such a Trump decision would be in the strategic interests of the United States, Europe and Russia: it would strengthen the transatlantic alliance, turning Moscow from opponents into guarantors of European security. In this way, Washington can "kill two birds with one stone": to save NATO from the impending collapse and delete Moscow from the list of enemies.
The only, and most important, that the authors of this branchy "cranberry" missed was to justify why Russia needed all this?