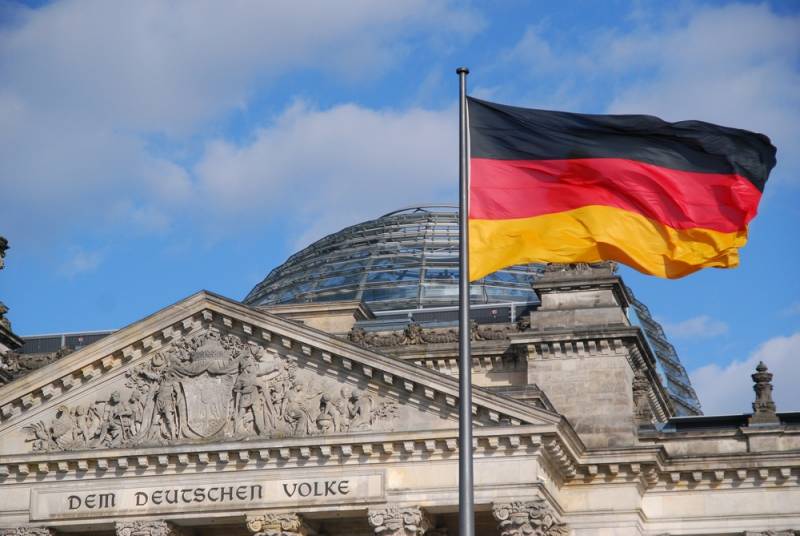 By their black ingratitude, the Ukrainian authorities managed to bring to fruition even the restrained and correct Germans, who after 2014 were one of the most active defenders of Kiev in the international arena.
In an interview with RIA "
News
»Head of the Bundestag Committee on
the economy
and energy Klaus Ernst said that the position taken by Kiev in relation to the Nord Stream-2 project could lead to termination
political
and economic assistance to Ukraine from the EU.
In addition, support by the Ukrainian authorities for the US position is unacceptable to Germany.
The reason Kiev's statements infuriated Berlin lies on the surface. However, in this case it is better to give the floor to the German parliamentarian himself:
A country that has received and is receiving great political and financial support from the EU, but at the same time advocating extraterritorial sanctions by the United States that torpedo our energy policy, calls into question this assistance.
Ernst also noted that if the United States imposed sanctions on Nord Stream-2, Germany would be forced to retaliate, including raising import duties on US LNG.
It is strange that after the publication of the transcript of the conversation between the President of Ukraine and Donald Trump, where Zelensky dismissively spoke of both the help of Germany and the EU as a whole, Berlin and Brussels still have not put Kiev on a financial and political "diet."