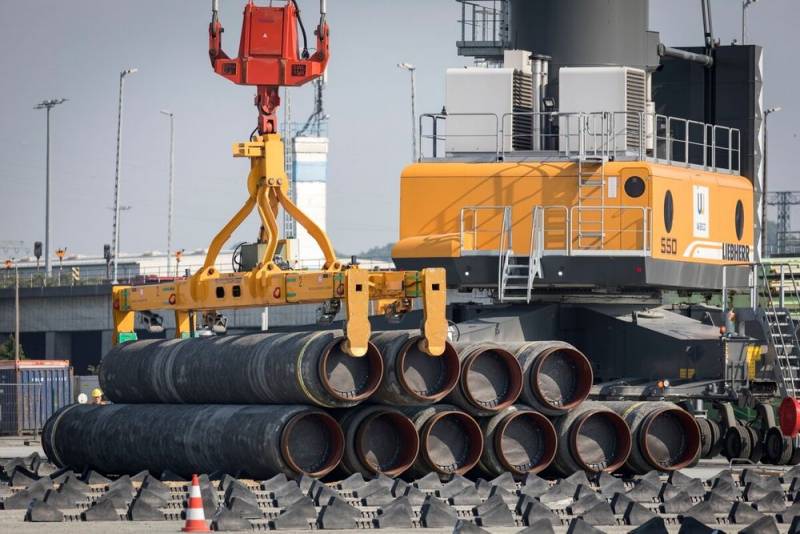 For 14 months, the Danish Energy Agency (DEA) has been considering whether to issue Nord Stream 2 AG permission to build a section of the Nord Stream-2 gas pipeline near Bornholm Island in the Baltic Sea. And now the Danes are making excuses for what this delay was connected with.
Kingdom Ambassador to Russia Carsten Sendergord in an interview
RIA News
said that before issuing a permit for the construction of the mentioned gas pipeline, Copenhagen needed to make sure that the project complies with international obligations undertaken by Denmark and environmental standards. However, he did not specify how the "environmental friendliness" of the gas pipeline under construction differs from the first "Nord Stream" already built before that.
We needed to make sure that the project was fully consistent with our international obligations and environmental standards. This was not a political issue since our foreign minister was no longer dealing with it. The decision was made by an agency to which this issue was delegated by the Ministry for technical reasons.
- the Danish ambassador told the agency.
At the same time, the ambassador explained that the decision in favor of Nord Stream-2 was made because the operator of the gas pipeline under construction Nord Stream 2 AG sent several requests, the last of which dealt with the construction of the gas pipeline not in the territorial waters of a small but very proud kingdom and in exceptional
economic
zone, i.e. outside territorial waters.
We have our own rules, our obligations, our procedures, and we do not intend to violate them. It took 14 months for this decision to be made. 14 months is not bad. This is a purely administrative decision and a fairly transparent process.
- stressed Sendergord.
It should be recalled that according to the plans of Nord Stream 2 AG, the Nord Stream-2 gas pipeline should be built before the end of 2019. However, before Catholic Christmas, builders must have time to cope with the task.