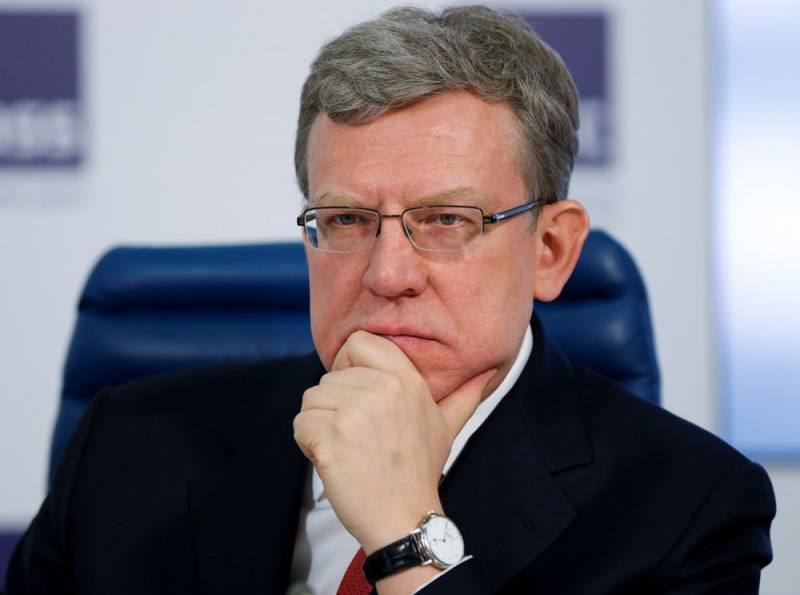 Recently, a famous Russian political scientist, oriental scientist and economist Evgeny Satanovsky
reminded
the public some promises that were included in the "Strategy 2020" (about the average salary of $ 2,7 thousand (over 172 thousand rubles at the current rate) and pensions, "going off scale" for 150 thousand rubles.). And so, on November 30, 2019, the head of the Accounts Chamber of Russia Alexei Kudrin, during his speech at the site of the All-Russian Civil Forum (FMF-2019) in Moscow, said that the country was in a trap that impeded its further modernization.
A senior official is confident that Russia lacks the institutions necessary for the development, and this is well understood by the government, but so far it has not been possible to create such institutions. Then he marked the fork in which Russia was.
Kudrin believes that the modernization of the country should happen anyway. But this can happen as planned, i.e. according to the plan of power, and spontaneously, i.e. on demand from below. It turns out, according to Kudrin, in the early 1990s, changes in Russia (the emergence of a free market and democracy) occurred precisely because of demands from below, i.e. the population really wanted it. At the same time, modernization was chaotic, and therefore its price was high (the collapse of the USSR, a drop in GDP by 2 times).
Spontaneous, chaotic modernization - very expensive
- said Kudrin.
Kudrin warned that if suddenly modernization did not happen at all, then after a while the standard of living of Russians would drop sharply, and it would become even more difficult for Russia to maintain a vast territory. He recalled that over the past decade, Russia's annual GDP growth was only 1%.
Apart from the revolution, war and the collapse of the USSR, this is the longest period of stagnation in recent times.
- emphasized Kudrin.
The Chairman of the Accounts Chamber of Russia expressed hope that the authorities would nevertheless initiate changes in the country and the system will respond to problems, as the authorities are interested in maintaining the country's competitiveness and its economic growth. But in order to ensure growth, Russia needs to enter the markets with new goods, but for now, in fact, our country has nothing to offer the world. He noted that in 2019 the level of Russian exports will decline. Then he warned that this decline could continue in the future.
Kudrin explained that only a small number of countries were selected from a similar situation without outside assistance. He recalled that South Korea and Japan were modernized with US assistance. Therefore, according to Kudrin, society should actively push the authorities to modernize the country and, thanks to new
technology
, it will be possible to establish horizontal ties.
The last, said by Kudrin, looks somewhat strange. Perhaps, during his speech, the official managed to forget that he himself said a little earlier that in the early 1990s, changes in Russia occurred precisely because of demands from below and what this ultimately led to.