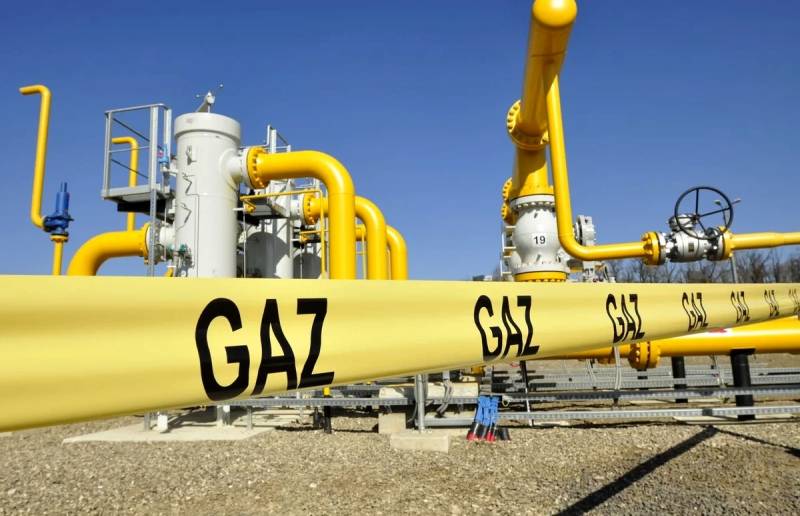 The launch date for the first phase of the Turkish Stream pipeline has become known. President Recep Erdogan said the Russian gas pipeline will start operating on January 8 of next year. And, apparently, Gazprom did the right thing by choosing Ankara as a partner.
The Turkish Stream was Moscow's response to overt sabotage on the South Stream project by official Sofia. 63 billion cubic meters of gas were supposed to be pumped through the Bulgarian Sea through the Bulgarian Black Sea through the now unrealized pipeline through the bottom of the Black Sea annually. Unfortunately, under the sheer pressure of Washington, the Bulgarian authorities dragged on its implementation, which led to a strong-willed decision by the Kremlin to refuse cooperation with Sofia. "South Stream" ordered a long life.
The Turkish Stream became its alternative, however, the total capacity of the project decently "withered out": 31,5 billion cubic meters of gas versus 63 billion in the Bulgarian direction. Instead of the four planned pipelines, only two remained, one for Ankara's own needs, the second for European consumers. However, it seems that ingenious Turks will be a better option for Russia in this matter than our "brothers".
Recall that the last serious problem that stands in the way of the older brother of the Turkish project, Nord Stream-2, is the rule of European law. New amendments to the Third Energy Package have recently been extended to offshore pipelines. Because of this, the completed subsea pipeline, which was supposed to supply 55 billion cubic meters of gas a year to Germany, risks being left half empty.
There was every reason to expect similar dirty tricks with regard to the Turkish Stream. However, Moscow and Ankara were able to find the optimal solution that would allow them to circumvent the norms of European law, but not the fact that European consumers would like it, who would have to pay more because of their bureaucrats. What did the partners come up with?
Under the new scheme, Russia will only be responsible for delivering gas to Turkey, where a local hub will be formed. After that, the "blue fuel" goes to the stock exchange, where it changes its owner. Further gas will go to Europe, but this will no longer be the problem of Gazprom, which will go beyond the limits of the Third Energy Package. Oil and gas expert Rustam Tankaev explains:
Ukrainians want gas prices to form through hubs. I predict that most of the Russian gas will be delivered to partners at exchange prices.
The nuance is that the price on the exchange can change several times a day, and it is usually much higher than the price that would be prescribed in the Gazprom contract for gas supply. It turns out that the dirty tricks of European officials of the Russian company will return to the EU itself by boomerang. Gas will cost more to European consumers. Was it worth it?