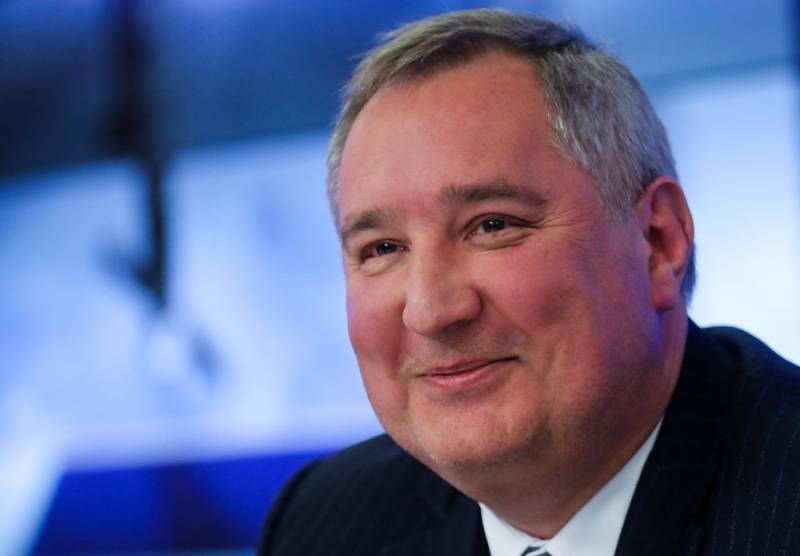 The head of the internal audit service of Roscosmos, Artem Melnikov, explained why the salary of the head of the state corporation Dmitry Rogozin could significantly exceed the salary of his American colleague from NASA, James Frederick Bridenstine. It turns out that Russians pay extra for state secrets. At the same time, Rogozin's subordinate did not explain why he believes that the director of NASA does not have access to classified information.
NASA, with whom we are compared, deals exclusively with civilian topics. We are not only dealing with civilian issues. We are engaged in the entire combat missile
technique
Therefore, all heads of the state corporation are secret bearers, they are subject to a special restriction on contacts and on trips abroad. The strategic nuclear potential depends on them.
- said Melnikov on the radio "Komsomolskaya Pravda".
Melnikov added that the American's maximum salary of $ 250 per year, mentioned in the media, is different from the real one. At the same time, he clarified that the Americans engaged in military nuclear topics, salaries 10-20 times higher than in "Roskosmos". Moreover, he did not explain how the "military nuclear theme" relates to NASA.
It should be recalled that Rogozin declared his income for 2018 in the amount of 29,5 million rubles. (in the main place of work, almost 23,5 million - about $ 366 thousand, and in general $ 460 thousand). At the same time, in the report published by Roskosmos for 2018, it was stated that the average monthly salary in the state corporation and its organizations was 59,7 thousand rubles, and the average monthly management salary was 396 thousand rubles. At the same time, the official salary (i.e. without allowances) for the candidate for cosmonauts amounted to 60,9 thousand rubles, for the cosmonaut - 63,8 thousand rubles, and for the instructor-cosmonaut - 88,45 thousand rubles.