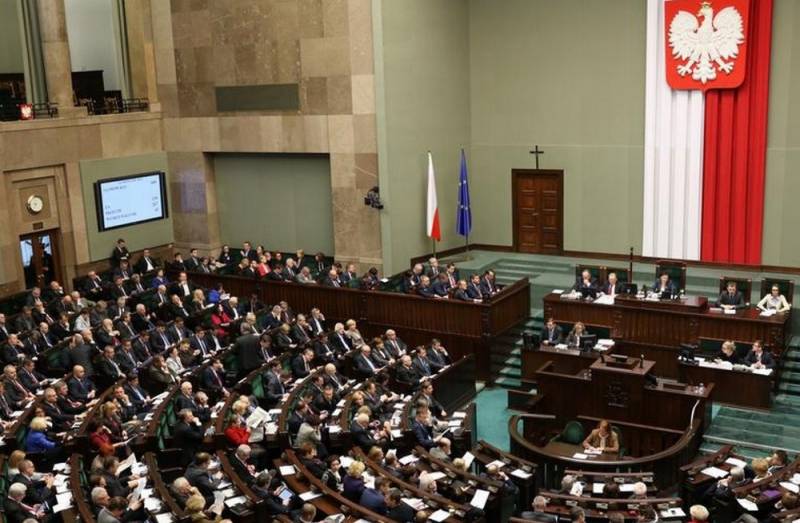 Despite the general Russophobian attitude in the ruling circles of Poland, not everyone likes it there
policy
, which Warsaw holds in relation to Moscow.
During an interview with Rzeczpospolita, Sejm deputy Krzysztof Bosak said Poland needed to change its approach to foreign policy and its own security, and not to anger the Russians.
The parliamentarian criticized the government's decision on the need to expand the US military presence in Poland, recalling that Warsaw will have to pay for it.
Bosak believes that some Polish politicians and commentators can't understand in any way that the times of the Cold War are already over, and the time has come when everything is decided through deals.
The Polish politician is convinced that the Poles should begin to think "for themselves", without regard to how the country's policies will be evaluated from the outside: "in Moscow, Berlin, Washington, Brussels or Tel Aviv."
According to him, while in Poland any political discussion eventually comes down to Russia, Russia itself has more political interests and its policy is more global.
It is difficult to disagree with the Polish deputy: while Poland was fixated on the "Russian threat", Russia is busy with the implementation of many global and domestic projects aimed at improving its own
economics
and strengthening its position in the international arena.
And in the process of implementing these projects, she simply does not have time to pay attention to the attempts of Poland, which sells its sovereignty in order to "anger the Russians".