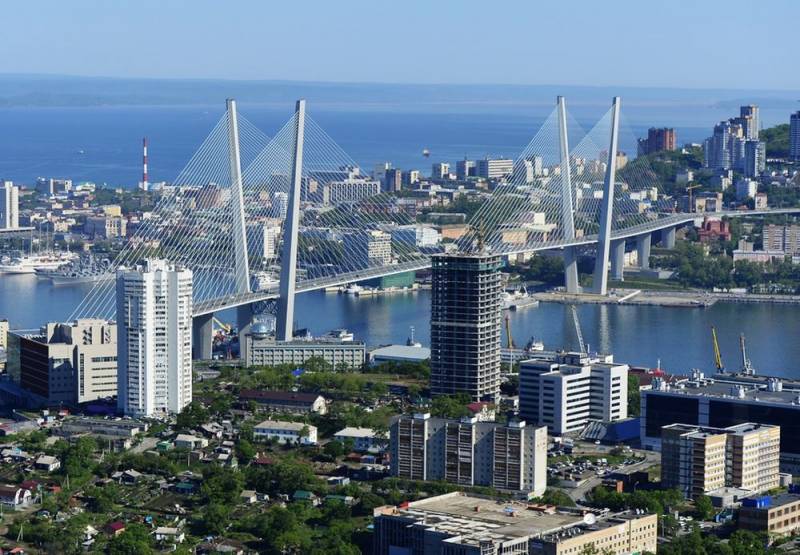 On November 27, 2019, a "historical" event took place in Vladivostok. It turned out that despite the official status of Vladivostok as the capital of the Far Eastern Federal District (FEFD), for a long time the center of Primorsky Krai itself was listed only in the charter of Primorsky Krai. That is, it was not even legislated at the regional level.
This discrepancy was supposed to eliminate the regional law. And now, it became known that the regional parliament (Legislative Assembly) unanimously adopted in three readings a draft law "On the status of the administrative center of the Primorsky Territory". The adopted law will enter into force on January 1, 2020. How they lived without it for three decades is unclear.
It has already been reported from the regional administration that assigning Vladivostok the official status of an administrative center will allow it to send additional funds necessary for the city to become consistent with the level of both the capital of the region and the capital of the entire district. It is clarified that local residents will now become much more comfortable living and working in the city, and tourists will receive positive emotions from visiting it.
For us, for the residents of Primorye, this makes it possible to see career prospects for young people, new jobs. This is an opportunity today, here and now, to resolve issues at the federal level. Of course, the status of the administrative center of the federal district is the additional cash that will come to Vladivostok
- the press service reports the words of the Governor of Primorye Oleg Kozhemyako.
We remind you that in December 2018 we will detail
informed
readers that Russian leader Vladimir Putin approved the transfer of the capital (FEFD) from Khabarovsk to Vladivostok. So, not a year passed before officials and lawmakers began to stir.