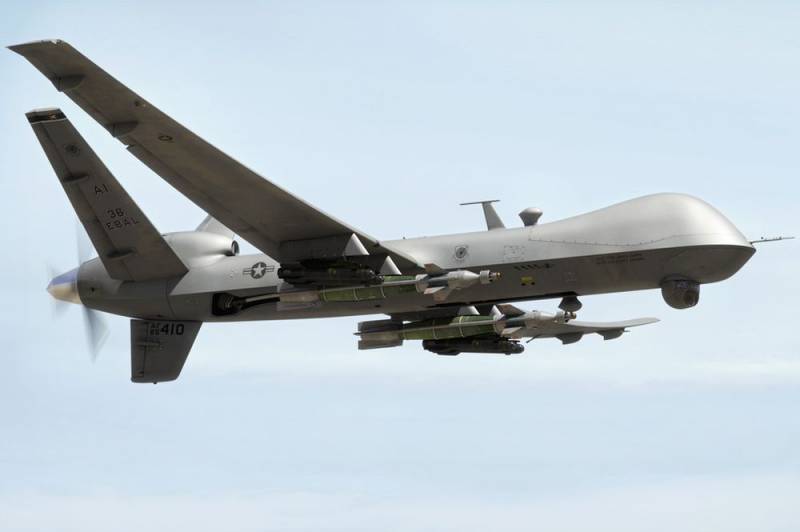 Recently we
Reported
as from the Russian Pantsir-S1E air defense missile system, which the Libyan National Army (LNA) possesses, Field Marshal Khalifa Haftar, the American drone MQ-9 Reaper, which "democratically" flew over the cities of Libya, was destroyed. And so, on November 26, 2019, a statement appeared on the official website of the US State Department, in which the assistant secretary of state for Middle East affairs, David Schenker, was outraged by the "military intervention of Russia," which threatens security and stability in Libya.
A senior American official who worries about the Libyan people every day said that Washington is still doing everything for the peaceful and prosperous future of Libya.
To make it real, we need real commitment from external actors to stop the incitement to violence. In particular, Russia's military intervention threatens peace, security and stability
- stressed Schenker.
Schenker specified that by Russian military intervention he means both regular troops of Russia and fighters of the Wagner private military company (PMC). He added that Russia has significant forces in Libya, which interact with the LNA. But about the fact that in Libya since February 2011 there has been a civil war organized by the United States, the official forgot to inform.
It should be recalled that on November 7, 2019, Deputy Foreign Minister of Russia Sergei Ryabkov denied information about the arrival of "Russian mercenaries" in Libya. By the way, recently representatives of South African PMCs
complained
that their Russian colleagues at Wagner PMC are taking their bread in Mozambique (Africa).