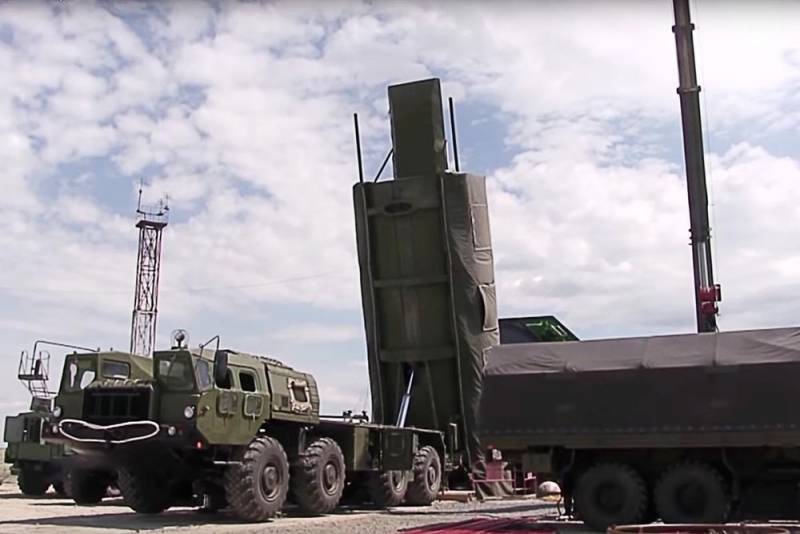 The Russian Ministry of Defense informed the public that on November 24-26, 2019, it demonstrated the Avangard missile system to American inspectors. It is reported that this was done as part of the START-3 agreements (a ten-year agreement between Russia and the United States on measures to further reduce and limit strategic offensive arms, signed on April 8, 2010, entered into force on February 5, 2011).
On the territory of the Russian Federation, the American inspection team showed the Avangard missile system with a hypersonic glider winged unit
- it is told in the message.
It is also known that by December 2019, one of the regiments should be equipped with "Vanguards" (intended to overcome the enemy's missile defense system) in the Dombrovskaya Strategic Missile Forces division (13th missile Orenburg Red Banner Division, military unit 68545). At the same time, Washington still does not give signals of a desire to extend the START-3, whose action ends in 2021.
According to Russian military expert Igor Korotchenko, director of the Center for the Analysis of the International Arms Trade (CAMTO), Vanguards will neutralize Washington's plans to neutralize Russia's nuclear potential. In the comment
RIA News
The expert emphasized that the Vanguard is a hypersonic munition (warhead) moving (flying) along a trajectory that is difficult to predict. Moreover, at present, Avangard is even theoretically difficult to intercept, let alone practical implementation.
For Russia, the Vanguard is exclusively a deterrent weapon, we are not threatening anyone, we are not going to attack
- concluded Korotchenko.
In turn, as stated on November 26, 2019
TASS
Gary Seymour, former Assistant to the US President Barack Obama for Arms Control and Non-Proliferation of Weapons of Mass Destruction (WMD), this demonstration may be a sign of preparations for the inclusion of this system in the New START.
The Vanguard hypersonic warhead is launched by a traditional ballistic missile. So this will be counted under the New START Treaty as a "strategic delivery system." Therefore, I suppose that the demonstration of the Vanguard rocket is part of a process aimed at its inclusion in the New START Treaty. Provided that this agreement remains in force
said Seymour, who now works at the Belfer Center for Science and International Relations at Harvard University and heads one of the Brandys University research institutes.