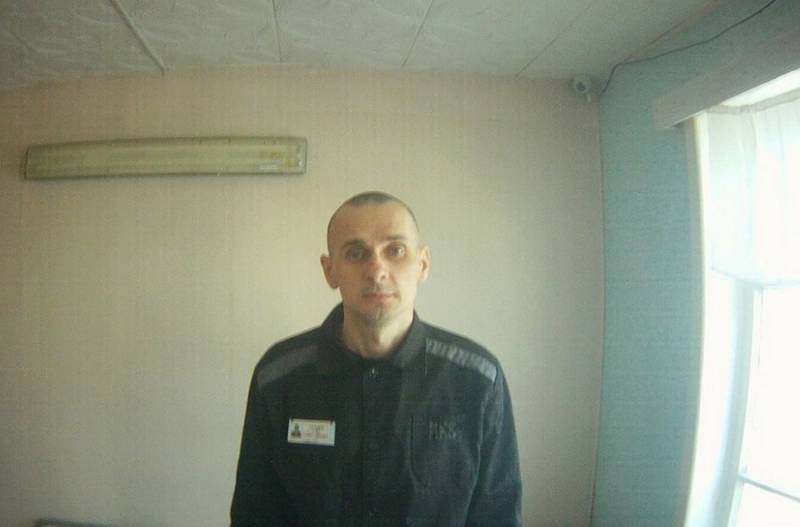 The Ukrainian grief-terrorist Sentsov, who, at the mercy of the Russian authorities alone, was released fifteen years earlier than determined by a court verdict, clearly did not appreciate the humanity shown in relation to him.
Speaking at a meeting of the three European Parliament committees in Strasbourg, where he should be officially awarded the Sakharov Prize today, a Russian-mercenary criminal declared that he did not understand what the "Steinmeier formula" and "Norman format" are.
According to him, if the conditions of the Budapest memorandum, the guarantors of which were Russia, the United States and Great Britain, were violated, then Ukraine needs to return "our bomb" (nuclear weapons), but no one wants to discuss this (with Ukraine), but instead discuss the formula Steinmeier.
Probably, there is no need to specify why Sentsov, who had spent five years in the Polar Owl, suddenly needed an atomic bomb.
It is a pity that there was not one among the European parliamentarians who could explain to the failed Ukrainian director and terrorist that the current "partners and allies" of Kiev in the person of Brussels and Washington, having learned that he was trying to resume his nuclear arsenal, would be bombed Ukraine in the Stone Age.
Moreover, it would be more appropriate if Sentsov presented his claims not to the guarantors of the Budapest memorandum, but to the first president of an "independent" Ukraine Leonid Kravchuk, who allowed his signing.