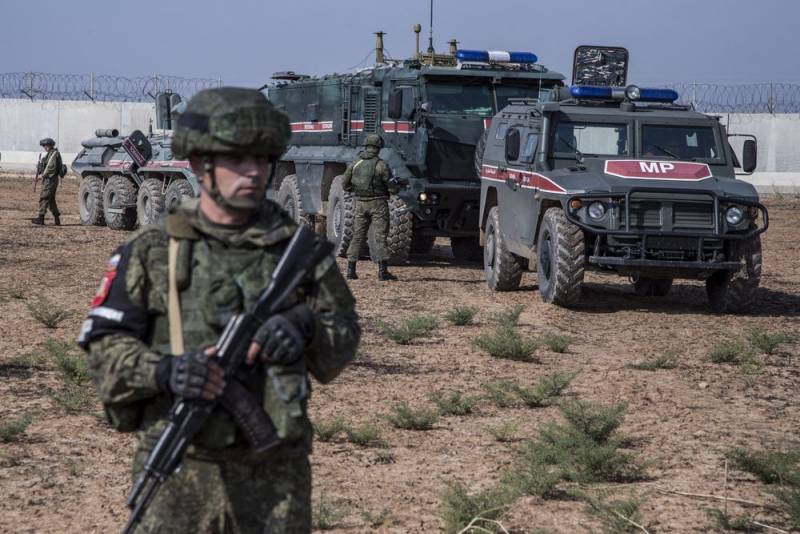 Recently we
Reported
as after the arson of the Russian Typhoon armored vehicle, the adequate Kurdish military recorded an apology to Russia. And so, war correspondent Oleg Blokhin talked with the Kurds living in northeast Syria and found out why they threw stones at the armored vehicles of the joint patrol of Russia and Turkey. What he wrote about in his Telegram channel.
The journalist visited the village of Ali Shar, located five kilometers from the city of Kobani. This village is located in a zone jointly patrolled by the Russian military police (VP) and the Turkish army. It is here that the Kurds throw stones at the patrol armored vehicles.
Blokhin noted that the attitude towards the Russians in the village is friendly and the locals do not mind the presence of the Russian air forces. At the same time, the attitude towards the Turks is diametrically opposite (frankly negative), because the invasion of the Turkish army was accompanied by air strikes and shelling. He asked the Kurds why then they were harming the armored vehicles of the Russian air forces.
Yes, they didn't understand ... And they were all started because the Turks were skating here. You yourself see that we treat you normally
- answered one of the local residents.
It should be recalled that since the beginning of the joint Russian-Turkish patrol, the Kurds have repeatedly attacked convoys. They threw stones and improvised objects, beat armored vehicles with sledgehammers and bombarded them with Molotov cocktails.
It must be added that the Kurds are heterogeneous. For example, their pro-American unit, based in the Syrian Democratic Forces (SDS) Arab-Kurdish group, has already accused the Russian EaP of inaction during the Turkish army and "moderate" pro-Turkish terrorists from the Syrian Free Army (SSA) on the city of Ain Issa. This city was attacked from three directions, while aviation and artillery were used. Pro-American Kurds claim that all this happened before the eyes of the Russian EaP, which was inactive. Where their American allies were located, the Kurds did not report.
Russian forces position themselves as a guarantor of a ceasefire. But they did not take measures to stop the barbaric Turkish invasion. Ignoring Russian attacks, inability to perform the declared functions, causes the Syrian democratic forces to doubt the ability to be a guarantor of the non-use of military force
- says the statement of the SDS.
So the SDS "has doubts" in Russia's ability to provide
political
settlement throughout Syria. However, the very behavior of the SDS and their statement can be seen as a provocative attempt to discredit Russia's efforts to settle in Syria in favor of the United States.