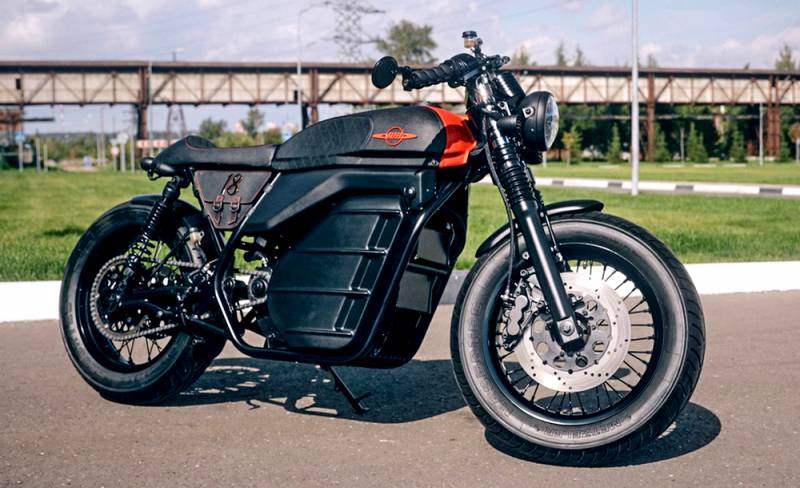 The cult Soviet motorcycle IZH, which was produced by the Izhevsk plant from 1929 to 2008, became electric. The "Kalashnikov" concern decided to "resurrect" the legend by presenting a prototype bike at the "PROJECTORIA" forum. The modern version of IL is called Café Racer.
It is worth recalling that the very concept of "cafe racer" originated in England in the 60s of the last century and characterizes a separate direction in motoculture. Enthusiasts "refined" factory models of bikes and organized races from a cafe to a certain point in the city. The main goals of such competitions were: speed development of more than 100 mph and, of course, victory.
The speed of the modern Café Racer from Kalashnikov is slightly below its predecessors and is limited to 100 km / h. At the same time, the battery of the electric bike allows it to cover a distance of up to 100 km.
The weight of the modern IL is 155 kg. The power of the water-cooled electric motor reaches 50 kW (about 68 hp).
Despite the fact that presented by the Kalashnikov concern, the domestic Café Racer is in a fully functional state, nothing is known about the start of serial production.
It's too early to talk about it
- summarized the developer.